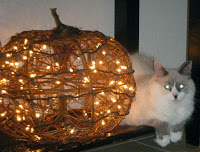 I have so much to be thankful for, but this year has been such a roller coaster of experiences that it is easy to lose sight of the positive. However, I'm going to take this opportunity to count my blessings.
After 10 years, on and off, I completed my Bachelor's Degree (with honors).
I met amazing people through my internship at WGCU's new television show, Curious Kids.
I have managed to have several articles published locally.
I landed a job as the Web Editor at WINK News, without having any news experience and while being technologically challenged. It was fate that my employers took a chance on me.
I'm indebted to the challenges life has thrown me as a whole, for making me the person of character and maturity that my employers were so impressed by.
I have made more friends than I imagined I would make in my adult life, in this year alone.
I have fully realized the value of my old friends who have stuck by me through my recent hard times.
Many family members have stepped up and helped me. I am eternally grateful for their various methods of support.
I am blessed to have the animals and property that I have stressed over for the past four months.
I have gained insight and clarity as far as what I want, who I am and what I need to do to take care of myself, more than ever before.
My immediate family is working on peace, harmony and redefining what it will mean to coexist as a family in 2012 and beyond. (Sorry if that's cryptic to some of you readers; trying to protect the innocent for the time being.)
As always, I am grateful for my faith, health, safety, sanity, literacy, the roof over my head and the food in my stomach.
Hopefully, I've inspired you to look back on 2011 and create your own list to be appreciative of.
Happy Thanksgiving!