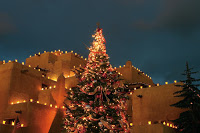 I am craving a New Mexico Christmas.
I miss the smell of biscochitos baking and watching snow fall onto the pine trees. I miss driving home or walking through the plaza and seeing the soft glow of farolitos in the cold, dark, night. There is something very warm about Santa Fe at Christmastime, despite the freezing cold.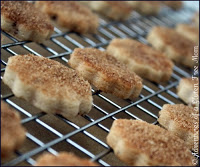 If we are to believe that experiences condition us to have certain feelings when thinking back on a particular place or time, then one would think I would have nothing but contempt for New Mexico. My relationship with my mother completely fell apart while I lived there. I was in a very tumultuous, romantic relationship and have the most upsetting memories of trying to deal with my daughter's neurosis while in Santa Fe. My first time experiencing a true winter, complete with snow and overcast skies, left me with Seasonal Affective Disorder and a major flu. My acting aspirations didn't pan out and I was under intense financial stress, such that I ultimately made the decision to move back to Florida.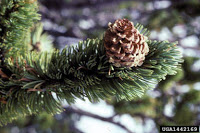 But a lot of positive growth happened in New Mexico, as well. I earned my Associate's Degree, studied drawing under an artist for Disney and acting from an esteemed acting coach. I took a plethora of the most fascinating psychology classes and, in turn, learned so much about life, substance abusers, sexuality and the individuals we all deal with every day. I saw some of my favorite films in the indie theater, including Unknown White Male and The Notorious Betty Page. I went through counselling, which taught me an immeasurable amount about family dynamics and about my daughter's lifelong struggle with Reactive Attachment Disorder. I worked as a trainer for Curves and was in the best shape of my life. I met people who left lasting imprints on me and of course, it's where Fabulous, my trusty companion, was born. I felt independence and confidence from my struggles. And eventually saw that the collapse of my relationship with my mother was more important than any of our previous challenges, and was necessary.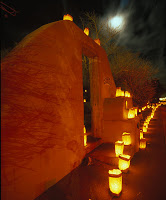 I remind myself that I was so very young when I moved to Santa Fe and went through all of the above-mentioned obstacles.


Despite my inner turmoil, that sacred land was grounding. Santa Fe, or "Holy Faith," was named so because of its spiritual ground. Fenced in by four sets of mountains, each a part of the Rockies, it was a place of calmness. Though I can't see spending the rest of my days in New Mexico, I do believe it has healing properties and serves to teach everyone who goes there some pivotal message.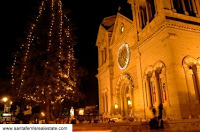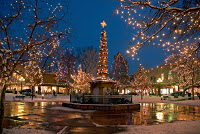 On this Christmas Eve's eve, in the transitional space I am in, not to mention the heatwave we're experiencing, I am nostalgic for New Mex.