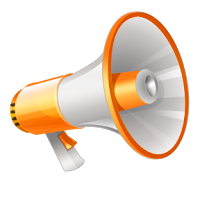 *Ahem. I believe I'm entitled to this episode of White Whine. Six months into this divorce, I can't put on a happy face anymore.*
Just because I'm not talking, doesn't mean I am not in pain. It simply means I have realized talking will get me nowhere.
No, I don't want to discuss my struggles, mostly because I know that the listener can't do anything to take them away. I'm tired of dealing with this treadmill of emotions. I could sleep it off if given the opportunity.
Having said that, I would like all who know what I am going through to cut me some slack and imagine themselves in my shoes.
Though 50 percent of marriages in the United States end in divorce, I feel like I'm the only one. (And yes, I want to stab every Facebook poster who gushes about their awesome partner; remember, 50 percent of you a-holes won't make it, so enjoy it now. That goes for all the God-fearing Christians, too. Divorce isn't something that could be easily be avoided if only God was included in the couples' lives. Humans have this pesky, little, gift from God called, "free will.")
Even those who have been through it are not very empathetic and I'm attributing this to amnesia. It seems that divorce is like childbirth in that once it's over, people forget how hard to was. Well let me enlighten you: it's like the worst break-up ever, except that your entire existence is up for revaluation. Nothing is as you thought it was and you're suddenly at the bottom again. It was all for nothing. Sure, we can find the meaning and silver lining and boast about "no regrets," but nobody says, "I want to build an empire and lose it one day."
In review:
Yes, I'm upset. Deeply.
No, I don't want to talk about it.
Yes, I want understanding more than anything, but no, I don't want a pity party.
No, I don't want to hear you complain about relatively insignificant problems and, to be clear, no, I don't want your judgement.