Some say the rise of social media has created a bunch of narcissists. There's one way, in particular, where I can see this is true: Facebook status updates about boo boos.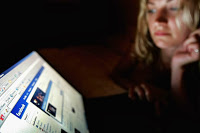 I can't be the only one with a wall full of headaches, tummy aches and general Wendy Whiners. First of all, when I don't feel good, the last thing I want to do is log onto Facebook. Secondly, I don't think complaining about ailments online serves any purpose. Are my friends that desperate for sympathy and human connection? Or do they genuinely need me to run over to their house with some Ibuprophen and Tums? (I actually would do that, if asked, but as my daughter will tell you, making statements isn't the same as asking for a favor. And private message me for God's sake! Or text!)
Worse yet are the pictures taken from hospital beds. Can we address the fact that this is supposed to be a sterile environment and your phone/camera is probably crawling with germs? Unless posting this information can save the lives of your friends, keep it off Facebook.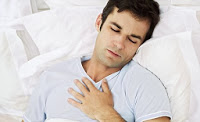 Finally, do you realize that hundreds of your friends have aches and pains (or worse) every day and NEVER post it to Facebook? We shouldn't need to see it all spelled out on Facebook in order to have compassion for our friends. Always treat your friends as if they don't feel well, they can't find a job, they are going through a breakup, instead of being a dick and apologizing later because you had no idea. Social media should not be your entire barometer into your friends' lives. And newsflash: even in the past when I have alluded to problems online, I haven't gotten sympathy for doing so. Ultimately, it's wasted energy.
Now if you'll excuse me, I have to go give myself an enema. I'll be sure to post a picture from the bathroom.