It's always sad to pack away the Christmas decorations, but in 2014, we'll have so many exciting events to look forward to that it's not so bad this time around.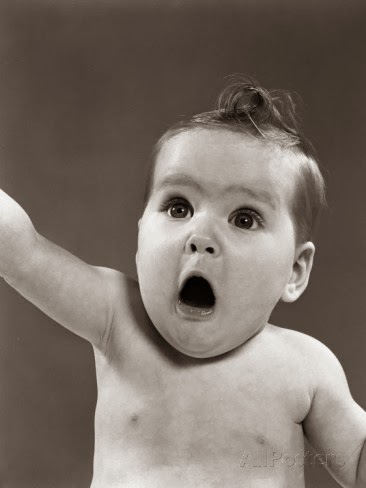 Just after the holiday, Dan and I found out that we're expecting (This news came on the heels of the news that both his and my sister are also expecting). We'd been trying for months and had a hard time believing it at first, but now that the morning sickness has set in, there's no escaping the news!
Though bringing a baby into this world is something we planned, I have little to no desire to read baby magazines, scour baby websites or attend any baby events. I don't feel well, and spend most of my time trying to take my mind off my nausea. I'm hoping to care a little more about all things baby after this dreaded first trimester…though I generally think we'll get by just fine without all of the bells and whistles, just like our parents and grandparents did before us.
I am looking forward to the baby shower, many months from now, but I don't really think there are products out there that I must have to make this process easier. (You can bet I'll be registering for a Diaper Genie, though!) And I seem to have this allergy to pastels, so I've already determined I am not your average expectant mother.
Now excuse me while I sip on some gin and juice (ginger ale).