My daughter turned 15 this week.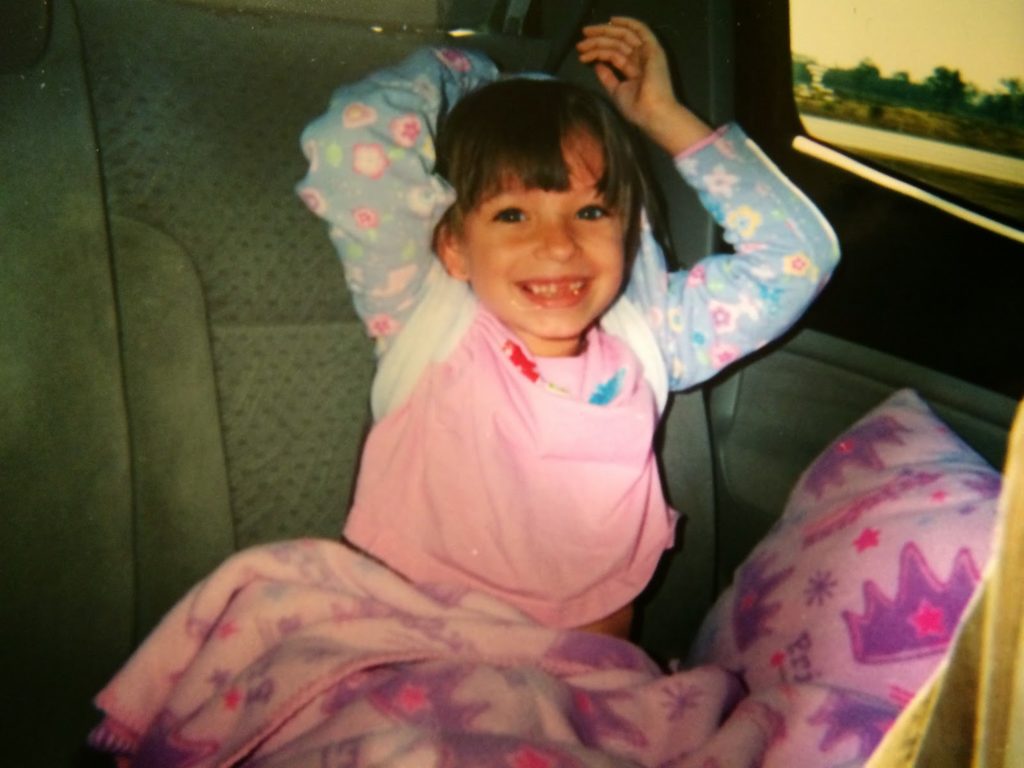 5 years old, stuck in her sweater
As many of my readers know, I met her when she was 5 and adopted her when she was 9. Though I may have cared for plenty of babies in my life, I didn't know my own daughter as a baby, so this pregnancy makes me a "first-time mom" to many outsiders. Until the child is 5, admittedly, I will be in uncharted territory, but I feel pretty seasoned at what comes next. I say that because my daughter was/is one tough cookie to raise. Maybe she was my boot camp for parenthood. (I've heard many parents say the first child is the guinea pig.) However, 5 years old is still very young.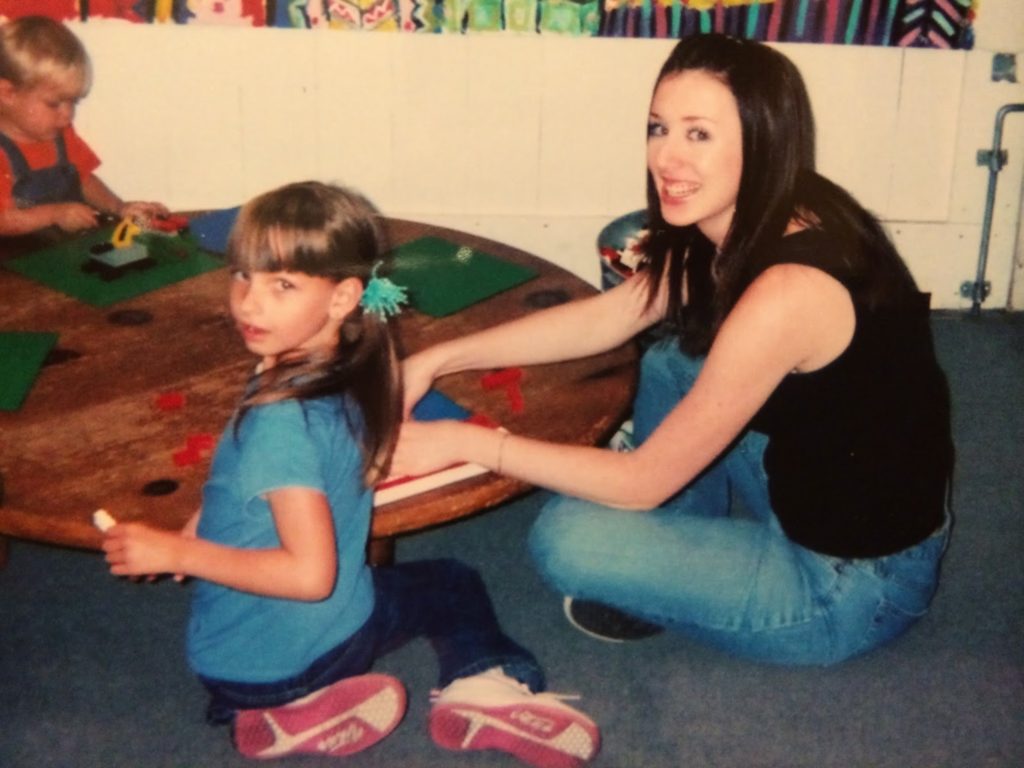 Lego time at the Children's Museum
I walked my daughter into her first day of Kindergarten. I bathed and dressed her. We sang songs, had story time, snack time and craft time. I took her to birthday parties and threw parties for her. Until she was 7, she went everywhere with me. I even had to take her to a job interview. I dealt with the stares and blatant comments from everyone with an opinion following her public temper tantrums. I cleaned her up after puke sessions, usually caused by a tantrum (hers not mine). I stayed home with her on snow days. I took her to her dentist and doctor appointments. I watched her vigilantly when she grew a giant egg on her forehead after running directly into an obvious metal pole.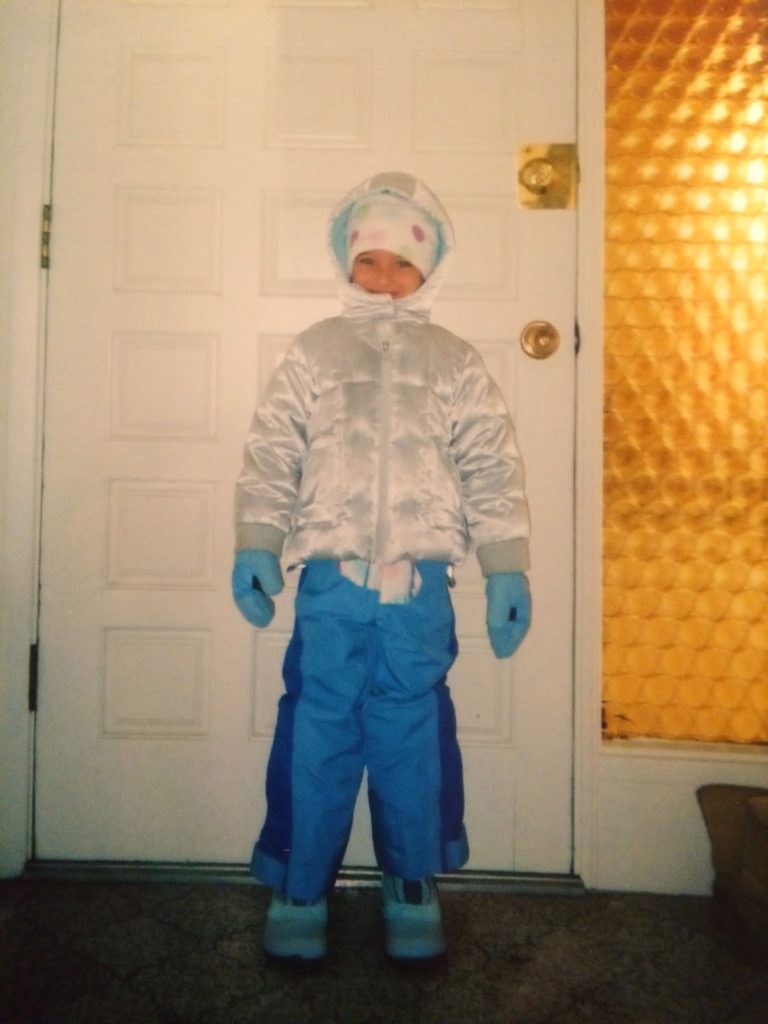 Her "A Christmas Story" look
Though my relationship with her was always fraught with baggage, and there was tension between her father and I, I still did everything I could to "mother" her. As she got older, I brought snacks to school, went to every parent/teacher night and award ceremony, took her to the book fair and chaperoned field trips. I signed her up for Girl Scouts and, as Catholics, made sure she got all of her sacraments. But really, nothing I ever did was good enough, for her or anyone else (Isn't that the mark of a true mom?).
Now that her father and I are divorced and I don't see her as often, she seems to be picking up more and more of his characteristics, and losing the lessons I taught her. I feel like I am losing her to both his bad habits and her high school friends. I can only hope that she remembers those years between 5 and 12, and all of the time we spent together.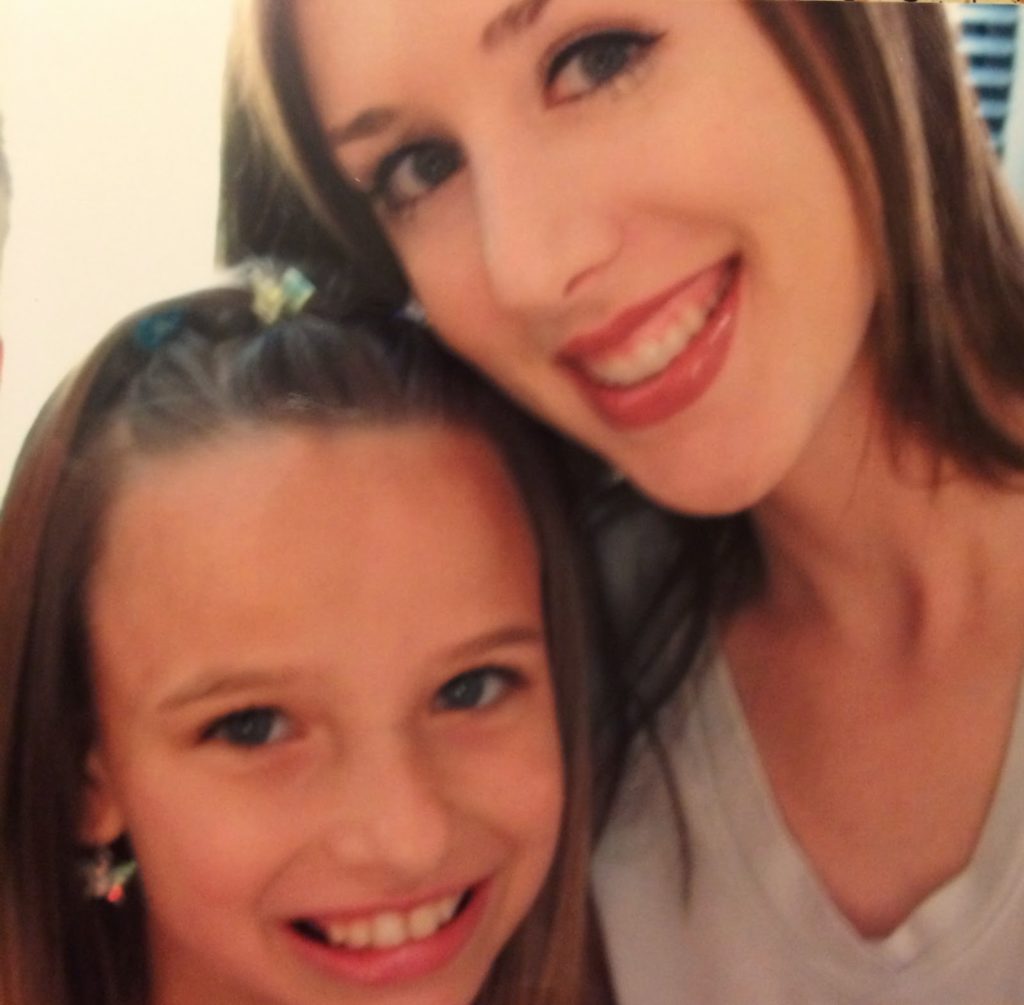 As for the new baby, though I can't say how I will feel when I am sleep deprived and up to my ears in dirty diapers, I tend to think I will be able to handle the stresses thrown at me far better than if I had never met my daughter. My goal is to keep calm, because in reality, this is not my first rodeo.