Musically, I'm a little out of the loop these days. (OK, since my 3-month-old son was born, I've practically been in a bunker, surviving day by day.) The loose, plastic "radio" button in my car was sucked up the vacuum at a car wash in 2012. (And you know, they assume no responsibility for loose shit going missing in your car, and Nissan probably wants $100 or more to replace it, so I've gone without the button.) It didn't matter until I had to replace my car battery earlier this year, which effectively switched all of my stations to A.M.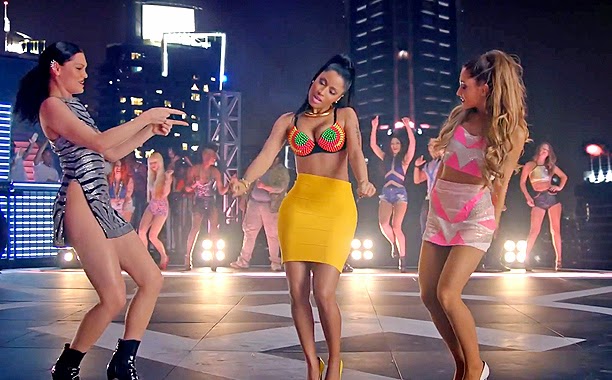 Recently, I was watching "Ladies' Choice" on Fuse and in true old fart fashion, I was appalled by the half-naked, gyrating, absolutely desperate female artists performing in each music video. I found myself feeling insecure about my own body, but the more I watched (and listened to the lyrics), I realized that they were all competing against each other, like being sexy was an Olympic sport. I felt this overwhelming sense that all of these women go back to their hotel rooms and hate themselves after a show. They spend a fortune to look better than the next up-and-coming female star, but it's never good enough. If they are that hateful and critical of other women, imagine how self-loathing they are. And as the lyrics explain, it's usually all for the purpose of getting a man's attention, typically for just one night. How sad. And what the Hell are we teaching the young girls who are idolizing these mentally ill puppets?!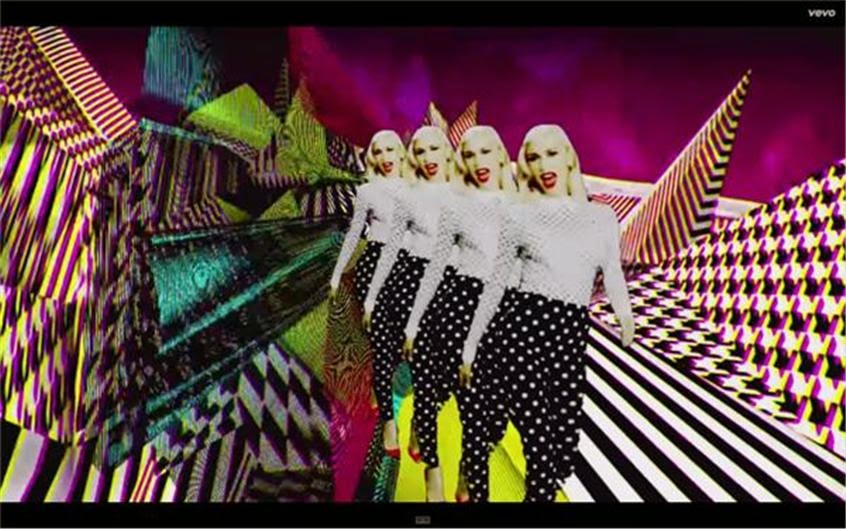 Then something awesome happened: Gwen Stefani's new video came on. In it, she looked glamorous and confident, while fashion forward and- shocker- she was fully clothed, as were her backup dancers. A whirlwind of colors and animations danced across the screen. While watching it, I felt inspired- inspired to create art, to dress up, to play her music! I didn't feel bad about myself. And isn't that what a music video should strive to do? I thought to myself: This woman is 45 with 3 kids and looks amazing, and for once, it wasn't in a "God-please-don't-let-me-age" sort of way. She looked like she didn't need to compete with the Nicki Minajs and Ariana Grandes of the world.
One day, all of the women who are selling themselves out will look back in regret. I just hope the teens watching these videos can see the difference, smell the desperation, and make the right choice of who to follow…or to become a leader and choose none of the above.