I wrote this post one Independence Day when I was feeling that the United States still had a long way to go, yet simultaneously knew what a privilege it was to be born in this country. (Had I only known then what political shit-storm was approaching!) Being patriotic doesn't mean never calling your country into question.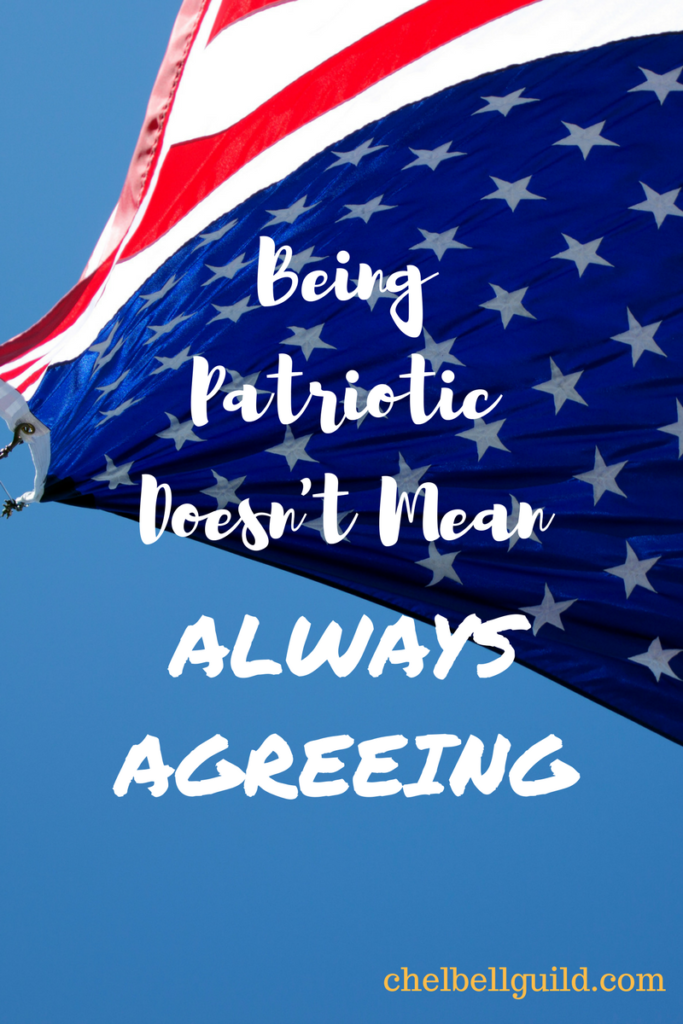 With the impending 4th of July holiday, I'm reminded of all I've learned recently about our country: our politics, our history, our greed. However, there are also the turning points and progress made, as told through Howard Zinn's A People's History of the United States. What I love the most about my country is the freedom I have to be a dissident. No where else could there be such strong examples of people who rose up and spoke out, bringing real change to the establishment. Watching video footage or hearing stories of women who fought for the right to vote, people who protested Vietnam or the civil rights storm of the 1960's leave me feeling passionate.
It's true that I'm disturbed by the state of our country today- the capitalism at the cost of humanity, the bulldozing of non-Christians & homosexuals, the self-righteous and pretentiousness of the elite and/or conservatives who are not elite, but for some reason side with the wealthy- it's all mind boggling. I don't understand those who want the government to "butt out" of our lives, yet encourage the same government to enforce religious standards on all of us, whether we share said religious beliefs or not.
Regardless of the above, I'm not so ignorant as to negate the blessings of being a female born in the United States. I have opportunity, though not the unlimited opportunity that my country would like to propagandize. It's not true that everyone starts at the same point and has unlimited resources in this land; there's the glass ceiling of earnings and also the challenges of higher education, or good public education for that matter, to those with lower income. The opportunities I have are those that challenge the norm. I can write this post with little fear of recourse. I can start a foundation or organization that proposes new thought.
I am proud of those who gave their lives for my rights, but mostly those who died in jail cells and on the streets at the hands of our government rather than the generations of youth who knew no better and bought the militaristic dream the old, white men at the Capital sold them. I grieve for them certainly, but do I feel that they brought us "progress"? Death is death. I'm pretty sure God won't justify murder for ulterior motives or value one life over another based on skin color. Jesus was a peace activist and there is truth in the statement "peace cannot be kept without disturbing it," though that doesn't have to translate into bombs.
It is possible to celebrate our country's independence while looking back at the lessons learned. I can appreciate our history and recognize that only for the grace of God was I born here over anywhere else. Will we always be top dog? Probably not. I encourage all of you to remember "this land is your land, this land is my land" and that it is our duty to respect everyone's beliefs, stop the bullying, and take care of all of the country's inhabitants.