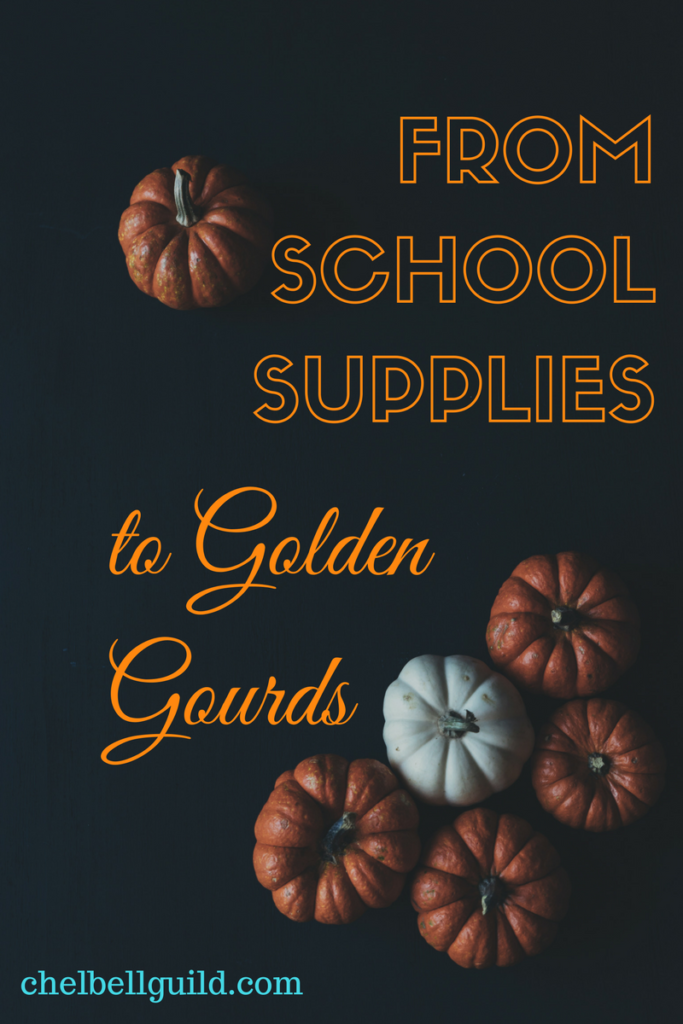 The summer is winding down. In truth, it's August and my car's thermometer reads 101. I know that relief won't come until October and even then, maybe not.
When you can't trust the weather to change, you rely on decor to usher in the new seasons. I have this down to a science and have since the ripe age of 11: After the Fourth of July, the back-to-school supplies line the shelves at the stores. As soon as they are down, the autumn and Halloween items come out. This happens relatively quickly after the school year has begun. And on the back wall of the stores, lo and behold, the outdoor Christmas decorations even make an appearance. Dillard's replaces its "home store" with the "Christmas store" each August. Yes, August. Really, with their prices being so high, one would need to start collecting ornaments in August to have a partially completed tree by December. It used to be that Thanksgiving was entirely skipped over, but retailers are catching on that this is a market they can further exploit. Being a festive person, I don't mind that one bit. If surrounding myself with sparkling ephemera reminds me of the reasons for the seasons, why not transform my home into an autumnal wonderland?
Yes, I can tell what time of year it is by the decor (and also that our summer vacation is coming to a close, thus automatically welcome the next big thing). Non-Florida readers are probably craving an endless summer. As the snowbirds will attest, Florida works in the opposite way. Though the sweaters start showing up on the racks, it will be months before any of us can wear them. For today, I'll relish in 15 cent folders, 25 cent notebooks and new pens that don't skip when I write with them. I'll feel optimistic about my new school semester and my daughter's new school year. And these, my friends, are the simple joys of suburbia.