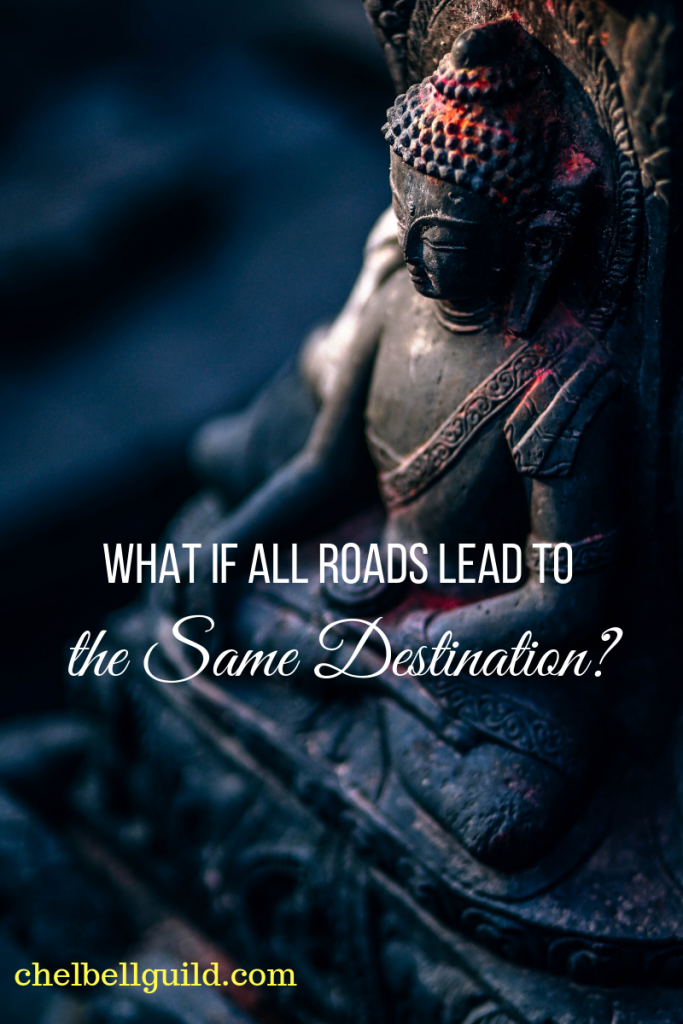 Just as there are different languages for people in various regions in the world, there are different religious beliefs. It just goes with the territory, literally.
Growing up, it never occurred to me that Eastern philosophies were "wrong" or "sinful" and that my faith alone was "correct." I have never understood the argument of people praying to "different gods" or "my God" versus "your God." Until I make it to the afterlife, I can't say with 100% certainty, but with all reason and understanding I have to say they're all the same. We have multiple ways of understanding God, varied names, different systems, but it all leads to the same Truth. Christians may argue that the Bible states clearly what we should believe, but every other religious domination will also argue that their sacred text claims they are right. Ultimately, if we live justly, lovingly, and selflessly, who cares? Aren't morals and a general concern for our fellow earthly creatures central to most doctrines? If we stand up for the little guy and stop looking out for number one, will we be turned away after this life ends?
For the atheists, even staunchly not believing in anything is a belief, and many of them would argue that simply because they don't subscribe to a belief in a god, it doesn't mean they are unscrupulous heathens. Even they benefit from a loving and fair existence.
How can any one person say that they know their singular, narrow belief is the only Truth when the Truth is so vast? Why can't it encompass everything? I will never be immune to the harsh judgment most religions cast upon everyone outside of their faith (spoken or unspoken). In the end, it is all a game of semantics: you're lucky or you're blessed, you either believe in God, the Universe, your Higher Power, reaching Nirvana, enlightenment, Mother Earth, String Theory alone or many gods. What if this is all a test to see how we will behave when left to our own devices? How about we play it safe and do as Siddhartha/Jesus/Mohammed did and seek love & peace?
Since I know there will be refuters, yes, I fully understand that sometimes in order to make peace you have to stir it up. Ultimately, it's basic human psychology that we all just want to be loved. If you disagree, you should check to see if you belong to a social networking site before responding.
Assalamualaikum.