I've had this post sitting in my draft file for a month and am only now getting around to prioritizing and completing it. In typical Chel fashion, better late than never: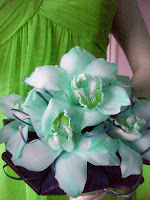 I'm tired, but I try not to sleep.
Slumber has always been a friend of mine. I have no qualms about needing a full nine hours of sleep to function, but these days, I avoid it. I don't want yet another day to slip by.
Where am I going? What is the next thing to look forward to? All of the plans are gone now and it's just the day to day challenges. They say this is adulthood, but I can't believe it. I've built a life out of struggles that lead to bliss and make it all worth it; a trade-off. Now, I live for the weekends like every stereotypical, working stiff.
This isn't what I ordered, but when has it ever been? So, I decided that I would use this new lease on life to practice guitar, start working out again, finally finish learning Spanish, among other ideas of grandeur. So far though, the days and nights have passed like items getting scratched off a to-do list. What day is it? Am I really 28? Where did it all go?
I'm shaking my empty pig bank, upside down, and starting over…again.
Oddly, I'm OK. I'm at peace and "comfortably numb." There are a lot of new beginnings happening and I still have so much to be grateful for.