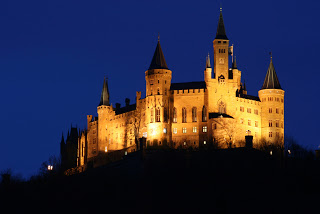 Once upon a time there was a little girl who dreamed BIG. She was a loose cannon and had an imagination the size of a small planet. But when she grew up, the girl became fearful, thinking she needed to make smart choices or she would end up aimless, penniless and loveless, that she would be a danger to herself and others. She scaled down her aspirations and traded her zeal for frustration. She realized that the reckless person she thought she was saving herself from, was actually her true, vivacious and powerful self…and it was fading fast.
As most facades typically do, the walls crumbled. Uncertain as she was about the future, and as pained as she was by the loss she was suffering (giving up the safe life she had carefully crafted), she knew she had to take care of that little girl inside who had been stuffed into a dark recess. Still, she had the insight to understand that pain and change of one's course are no reason to be selfish or hurtful to others, so she did right by those who might suffer because of her decisions. She was big on the idea of transition and not forcing change. But being that we cannot predict or control what others will do, she was crushed and disposed of in the process. All of her thought, concern and patience were in vain.
She wanted to throw in the towel, to crawl into a dark cave (The worst thing to this girl, her kryptonite, was to sacrifice, give and try fruitlessly.), but she felt she had been given her answer and wanted to make that little girl proud. Besides, no fairy tale is complete without thorns, dragons and obstacles…
"I will take care of you and defend you. I wasn't always there for you, but I won't abandon you now," she told her little self.
Though the road was rocky, she got on her noble steed (OK, her bejeweled-unicorn-Pegasus) and conquered evil…without a prince charming- all by herself.
Nowhere near The End.