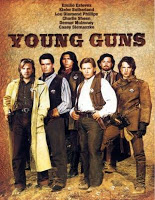 Day 3: Though I've been through the town of Cerillos (where Young Guns and other movies were filmed)several times, it never gets old. Imagine a couple of streets in the middle of the desert where hippies landed in the 60s and never left. There's a small museum, a "petting zoo" (a pen of chickens, goats and a random llama), a bar, a "Whatnot Shop" and a church. Signs reading "Obamanos! Gotta Vote!" were stuck on the dusty street corners (I would keep it fair and balanced by putting the equivalent of Romney's sign here too, but I have yet to see one in New Mexico.) It was inspiring to see that these people, who are so removed from the rest of the country, are still active in the political process.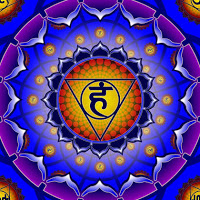 I bought a goldstone necklace while there. Years ago, I bought a silver buffalo necklace in that same store and found out afterward that it symbolized endurance, which was appropriate at the time. Unfortunately, it was stolen when my house was burglarized in 2008. Someone else needed it more than me and it must have been time for me to move on. I found out that goldstone symbolizes energy and is associated with the throat chakra, something I've been struggling with for the last year.
Later that evening, I went to the closest place to nirvana while on this earth: Ojo Caliente. My friend picked me up and we drove an hour outside of Santa Fe, through Espanola in the darkness and up into the land of No Cell Phone Reception. We arrived at the surprisingly affordable oasis, slipped into our bathing suits in 40-degree weather and hopped from spring to spring, each hotter than the next. We soaked in iron, arsenic and soda at temperatures up to 107 degrees. Pinon fires burned around us, filling the air with an amazing, incense-like aroma. I have never seen the stars so clearly. The Milky Way was perfectly visible. With the glowing rock formations around us, we felt transported to an ancient time.
Day 4: I spent the day like a true Santa Fe tourist, popping in and out of galleries and shops in the plaza. The weather deteriorated as the day went on. (I brought rain and thunder with me from Florida. The 60 mph winds are not of my doing, however!) Fast-moving clouds took over the mountains and reminded me that I had seen the changing leaves just in the nick of time.
I ate at La Boca, a restaurant that combines Mediterranean and New Mexican flavors. (You really can find any type of food in this town.) My mom and I were seated right next to the couple from Portlandia, I swear.