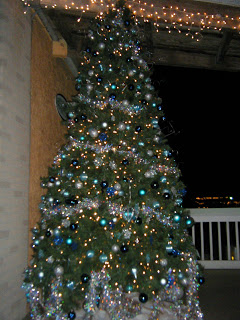 Hot, humid, rainy, 80-degree-weather does not exactly conjure visions of a winter wonderland. Though we had some relief with season-appropriate temps in November, here it is mid-December and I'm listening to rain beat against my closed windows as the air conditioner kicks on to bring the temperature down to a balmy 78 degrees in my bedroom.
In Florida, we only know it's the holiday season by the retail in the stores, the commercials on TV, and the festive decorating and baking we partake in. We fake it. There is no snow falling outside our non-frosted window panes. A cozy fire in the fireplace in beyond rare, (and more typical in January or February when temps can actually reach freezing…overnight) if we even have fireplaces at all.
But alas, we burn seasonal scents and drink cinnamon-nutmeg-laced concoctions to trick our senses into believing something has changed. And it has…somewhere else.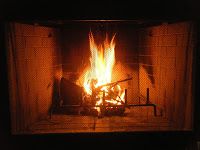 I have no desire to drive in a snowstorm or slip on icy sidewalks. Seasonal Affective Disorder? No, thanks. I actually do remember what it was like to live in a climate where it snowed on and off until May. MAY. Children should be hunting for Easter eggs in their dresses and bonnets, not parkas and beanies. Having said that, I want a change in season.
In fact, since we're getting all crazy with our Christmas-wishful-thinking, I want four throughout the year, OK?
And I also don't want to risk ever having to see one of these again: