Let me make this clear: Christine Shannon has no problem telling junkies to fuck off during the day, and then praying the rosary while watching The Tonight Show. A woman who taught me almost everything ladylike that I know, also taught me what it means to be the matriarch, the one with the power. She has a song from the 1940s for almost every occasion, she plays the lottery like most people eat dinner, trips to the casino are a non-negotiable part of her life, her cats are most likely in her will, and God help your soul if you interfere with her weekly hair appointments.
So when she squeezed my hand and said, "I'm scared. I don't want to die in a hospital," while struggling to bypass the nasogastric tube, I had no words.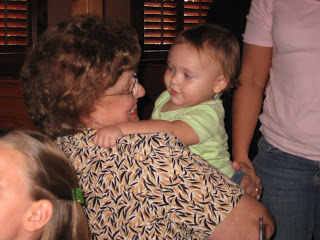 The Tuesday after St. Patrick's Day, she found herself in the emergency room, in need of surgery to remove a giant kidney stone. Though I would never want this medical issue, I think we can all agree this is a pretty routine procedure. She didn't take to the anesthesia too well, and had to be put on a ventilator, which was traumatic and scared all of us [her family]. A day later, my grandma was rushed in for surgery again, because scans revealed some sort of blockage in her digestive system. A perforation was found, and part of her colon had to be removed. She came out with a massive open incision, a colostomy bag, and was once again on a ventilator. As she began the arduous task of recovering, and her lung function became a concern, it was clear that the issues with her digestive system were far from over. She was brought in for a third surgery in a three-week period. This time the surgeon said he had to remove most of her small intestine and that she would most likely not recover.
I'm sorry: she went in because of a kidney stone and will not be going home?
There is no denying that my grandmother is an overweight, 85-year-old diabetic with a diet of processed foods, who gets no exercise. As a nation, we're told these things will kill us, but we civilians don't really have a visual of how it happens. Apparently, it happens painfully and without much notice. My family watched my grandfather's slow battle with bladder, lung and then brain cancer, and have seen many others go in a similar fashion. Though I suppose no one wants to suffer a slow death, there is a preparation that can take place, by all parties, for one's passing. My grandmother was healthy last month. Senility wasn't even an issue, as I would rather have a conversation with her than most other human beings. I told her everything.
With the impending loss of my grandmother, cat food commercials are bringing tears to my eyes. And I cannot get Autumn Leaves out of my head (a song she told me reminded her of my grandfather and their October wedding anniversary).
Now, we wait.