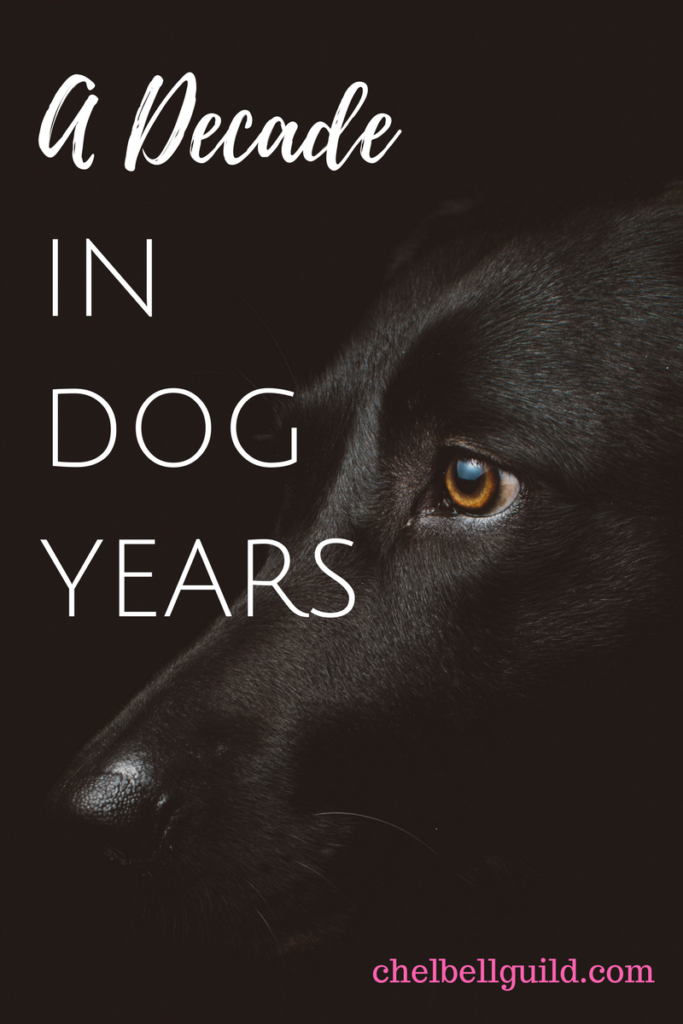 What's happened in your life in the last decade? I was living (and flailing and learning) all that time, with a tiny dog beside me.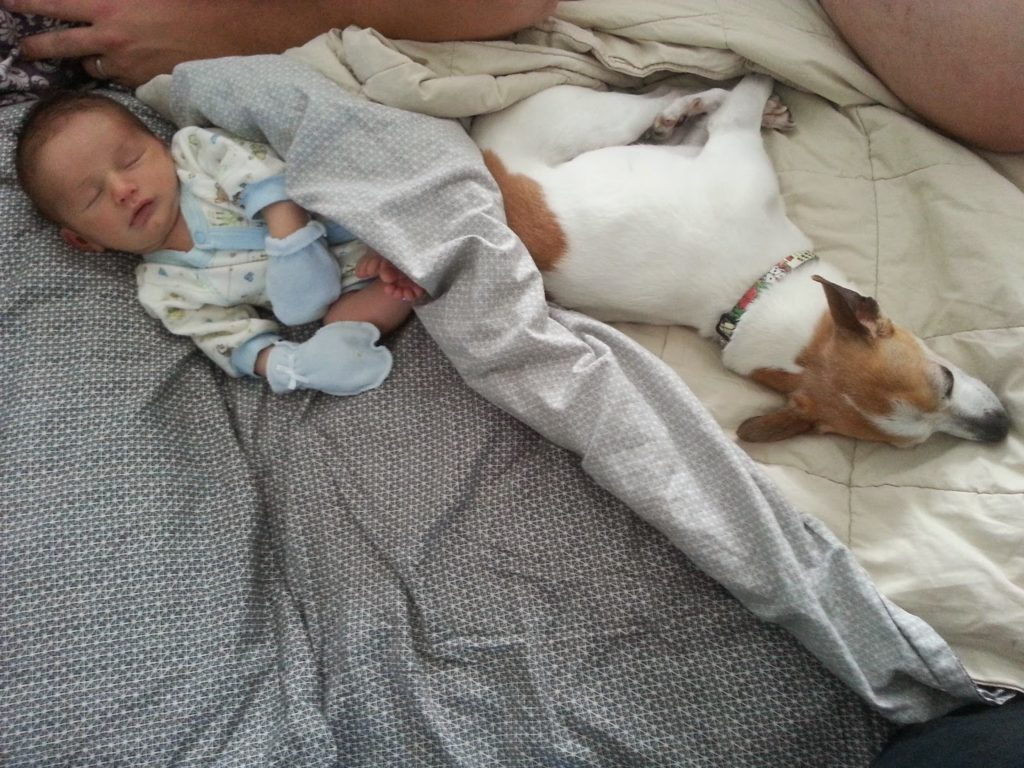 My two sons
On February 1st, my dog will turn 10. I have had him for all 10 of those years.
It feels like I picked him up just yesterday, but in many ways, it was a lifetime ago. Like most pet owners, I take for granted that he is a constant in my life.
At 21, I decided that I wanted a male chihuahua and that I wanted to name him Fabulous. I had no idea what was involved in having a small dog, let alone a puppy. And the reality didn't sink in that a chihuahua is a 20-year-commitment until much later.
I got Fabulous at 4-weeks-old from a family in Santa Fe, New Mexico, after seeing an ad in the paper. I was unaware that you really shouldn't separate a puppy from it's mother until it's 8-weeks-old.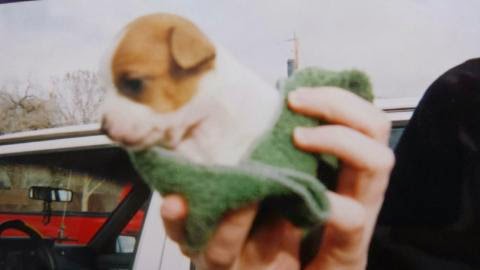 Fabulous, the day I brought him home
He looked like a little Saint Bernard, with tan and white markings. He fit in the palm of my hand. The couple selling the puppy told me, in broken English, that I should feed him "pollo." Though I understood them perfectly well, I was confused because this puppy had no teeth. The man walked to the fridge and pulled out chicken to show me.
They shampooed the puppy in the sink and handed him to me in a hunter green wash cloth, that acted as a large towel.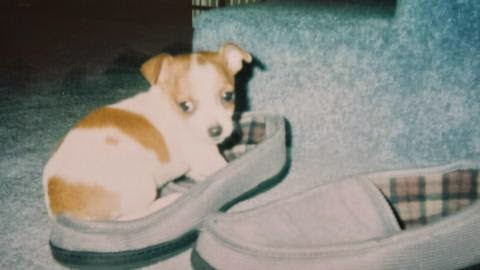 2005
I decided I would go to the pet store and buy puppy formula instead of feeding him chicken. I spent a small fortune and he wouldn't even take it. After 12 hours, I decided to try chicken…and he inhaled it! I swear he was asking what took me so long. From then on, I had to keep a baggie of tiny pieces of chicken nearby at all times, to feed this infant every couple of hours, even through the night. My boss at the time was cool enough to let me bring him to work. I had no other choice.
Needless to say, this may be why Fab is so attached to me. (Countless attempts to socialize him and two sessions of obedience classes have done nothing.)
Though he is technically middle-aged, Fabulous acts like a senile, old man who is angry at the world. He does play with his toys and with his cat, Aspen (Yes, we got a cat for him.), but he also ferociously barks at anyone and anything that he thinks is even glancing at our front door. He pees and poops on the floor when left alone. He chews up bathroom trash when he's bored. He pouts in his crate. He snaps at anyone who messes with him when he is comfortable under a blanket. Fabulous is the reason I will never have another small dog. But…he has been through a lot with me in the past decade.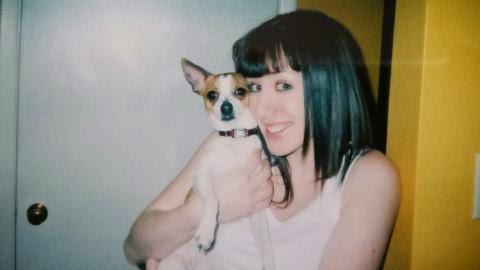 2006
He's lived in two states, taken a cross-country road trip, lived in 7 houses, with 13 different people, 6 different cats, another chihuahua and one bearded-dragon, been abused by Jenika when she was little, been through a marriage, divorce and remarriage, and now, the birth of another tiny human into his home.
Today, Fab is grey around the muzzle and can't handle long walks anymore. He could spend all day marking the yard, and loves to find a patch of sun to lay in. He still loves "pollo" more than anything in this world (I'd like to think it's me Fab loves more than anything, but he is an animal after all).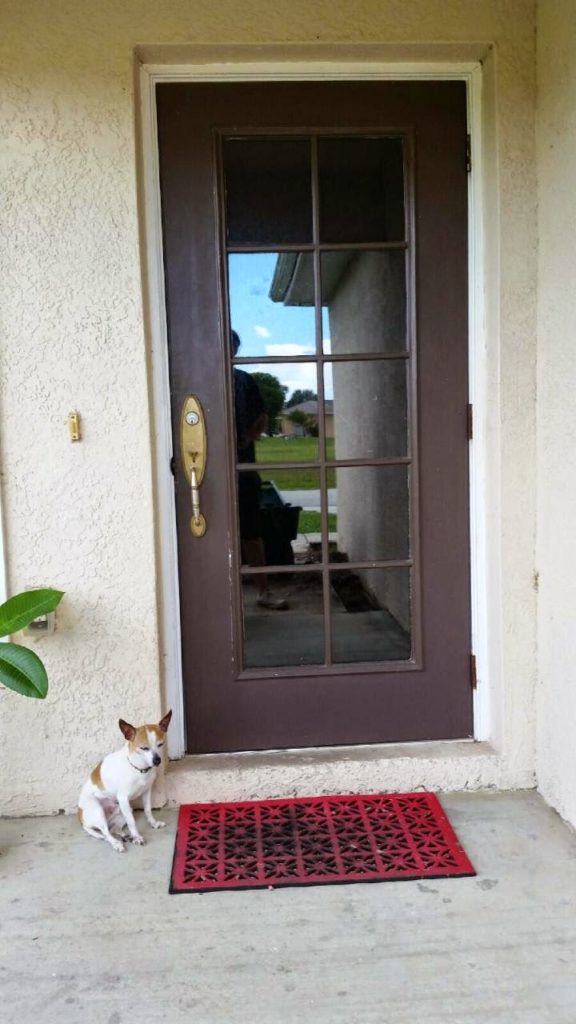 Today Fab just wants a place in the shade.
As I've watched friends and family lose their pets, it's made me realize that Fabulous is not immortal. It will be a sad day when it's time for him to go. We love our pets for selfish reasons, and when one of them dies after a long period of time, it's like a chapter of our own lives has ended. Fab has been there, in the background of every big event that's happened in my adult life. He's witnessed every mistake and every victory, and though he's an evil gremlin much of the time, Fabulous is dependable. And, he's a reminder of my life and what really matters. Regardless of what happens in a day, he'll be happy with a meal and a warm place to sleep.
Here's to the next decade. May Fabulous lose his teeth before my son decides to pull his tail.