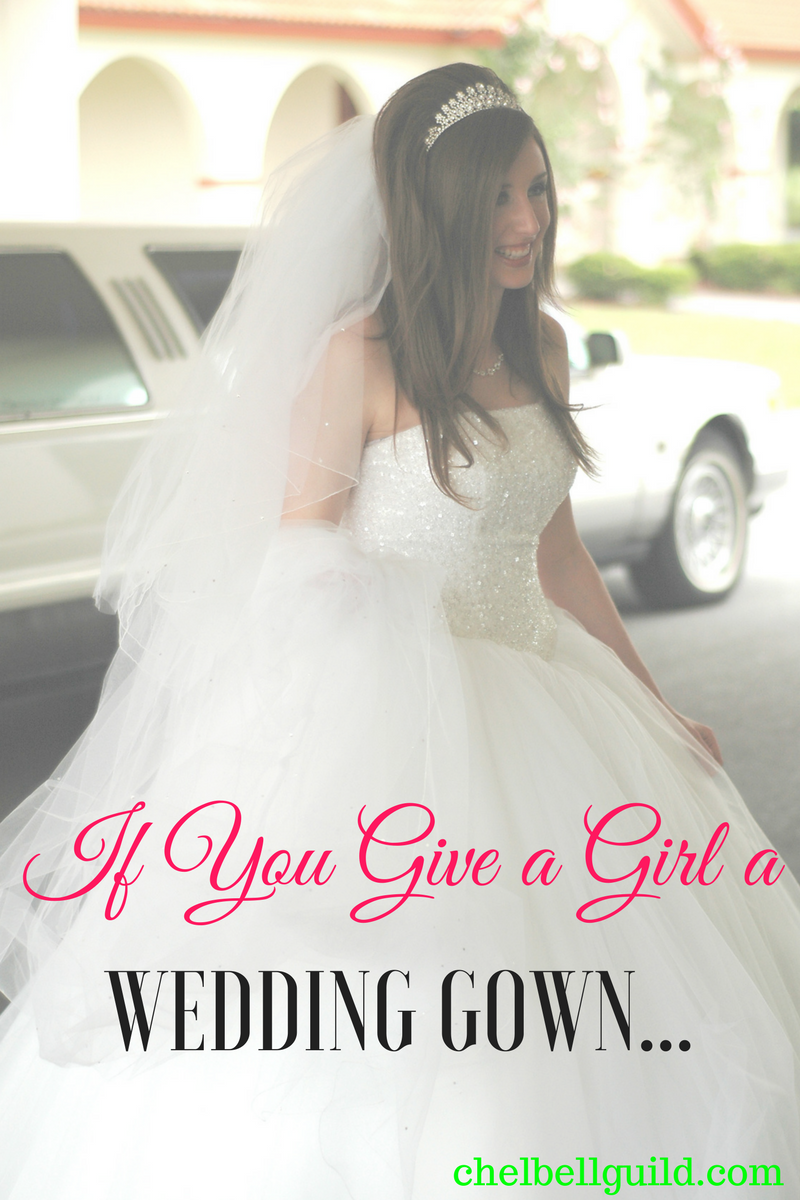 After years of trying to sell or consign my first wedding dress, I finally let it go: I donated it to an organization that would auction it off and use the proceeds to buy Christmas gifts for low-income families. I can only hope they get enough money out of it to buy a little girl a doll with a ballgown of her own, which is probably where the idea was planted in my mind that I needed that dress to begin with.
Let me say this: I have no regrets in purchasing or wearing that gown. It was one of my favorite memories from that day, seven years ago. Despite that I married the wrong person while wearing it, I felt beautiful in it. I lived the fairy tale for a moment.
I wasn't itching to get rid of it because it was a ghost of a broken marriage. It was just taking up space (Its 11 layers of tulle weighed in at 40 lbs.). In fact, that gown actually made me think of my grandmother and not my ex-husband. It was she who insisted that I have it. When she saw me in it, with all of the bells and whistles that we could have found on eBay for cheaper (the 4-part cathedral veil, the $200 Swarovski crystal tiara), she bought each piece that day.
Regardless of divorce, women hang onto these relics that they will never wear again, nor will their daughters, and for what? If I get all introspective, I'd say it was a reminder that I lived the dream. Many little girls want that princess moment so badly, and I had proof that I had attained it. It was one of the most expensive and certainly most glamorous things I owned, but it was just one more item in a collection of things, one more possession to be destroyed in a hurricane or burned in a fire, and then what? Would I give a shit? (There's my organizational branding for you. While deciding whether to keep or toss an object before you, ask yourself: Would I give a shit?)
To prove it has nothing to do with bad blood, I'll tell you I'm willing to let my second wedding dress go, too. That's a no-brainer: I have everything I ever wanted in my husband and don't need a dress to remember the day I made it official.
I won't go on a tirade, saying we shouldn't feed children these fantasies. Though it's true that priorities are pretty fucked up when it comes to the wedding dress industry and there's no way in a Hell a woman should ever spend $3,000 on a dress she will never wear again or profit from, if a woman only has one opportunity to feel like a movie star, let her have it. This is the point: it's an experience, and I'm all for spending money on life experiences. A dress shouldn't be treated as an item to enshrine in our homes or an investment (because the bride will never get her money back on this one).
If you give a girl a wedding gown, she might make a monster out of it. Let. It. Go.