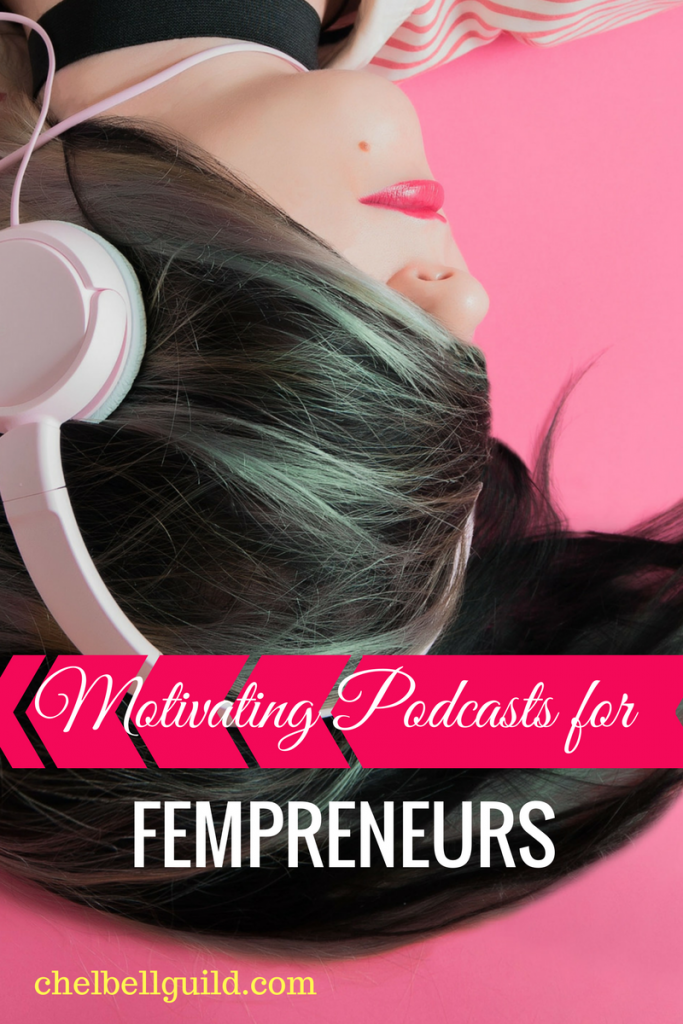 I've become a bit of an empowerment podcast junkie lately. Having always been a fan of public radio, especially when I had an actual commute to work, it only makes sense that I would now tune into podcasts while working from home.
My husband says he never knows if I am on a phone call, listening to a Marco Polo or Vox message, an audiobook, or a podcast because there's always a voice coming from my phone. I'm always multi-tasking while, say, doing the dishes. I look forward to the gym just so I can listen to this stuff in peace!
I highly value insight from successful female entrepreneurs who've come before me. I strongly believe that you need to surround yourself with people and absorb the very concepts you aspire to become and to attain. So I'm constantly listening to new podcasts and weeding out the boring ones. The problem is that anyone can make a podcast these days. Some inspire me, some make me laugh, but most drag on. Sometimes a host has a speech impediment I can't get past, or overuses of-the-moment slang. If there's too much navel gazing, or not enough variety in the guests, they don't make the cut.
The following list, however, keeps me coming back for more:
Glambition Radio with Ali Brown (Nevermind the 90's vibe in the aesthetic)
Christy Wright's Business Boutique
Rich Bitch with Angie Lee
Being Boss with Emily Thompson and Kathleen Shannon
The One You Feed with Eric Zimmer
Hello Freedom with Terri Cole
Magic Lessons with Elizabeth Gilbert (This one's a hit or miss.)
Share with the class: What's in your podcast app right now?