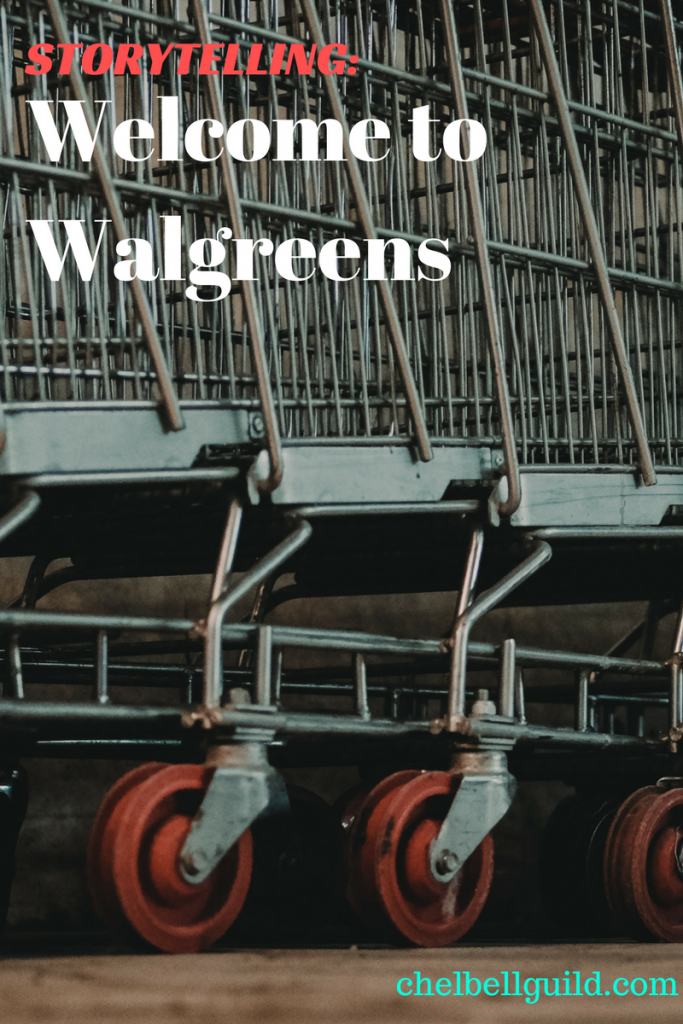 My very first official job was working at Walgreens. I was 17 when I started and spent hours shopping in the cosmetics section while waiting for my latest roll of film to be developed anyway, so it seemed like a no-brainer. I worked there for the next four years, off and on as I went away to college and returned, even transferring from my post in Southwest Florida to a store in Santa Fe, New Mexico (which lasted all of two weeks).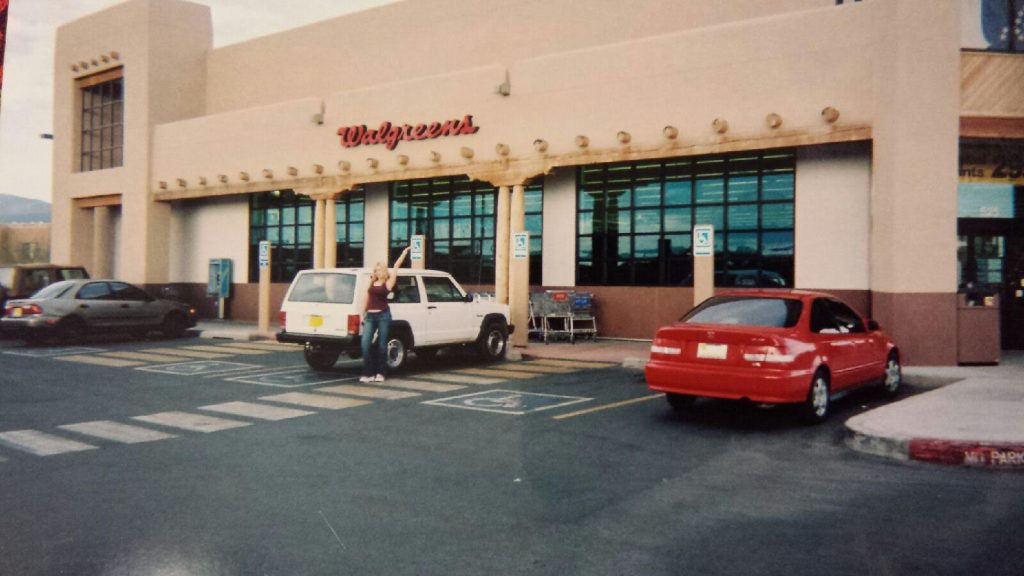 As slowly as my part-time hours ticked by; as much as I hated having to spend Thanksgiving behind the register, eating my microwaved, potluck feast off the stockroom conveyor belt; as many fights as I had with my bipolar high school sweetheart from the pay phone outside; it really wasn't a terrible job to have. It wasn't fast food, I wasn't working for tips, I got a discount on all the unnecessary garbage I was buying anyway, and I was making a solid $6 an hour, which was like…50 cents more than minimum, so I was hot shit.
During my time there, I worked in every possible department of the store, with Cosmetics being the fabulous final destination. By the time I got there, I knew every product inside and out, and gave customers expert skincare and makeup advice based on dutifully consuming each issue of Allure magazine. But before that, I learned how to develop film and got to see strangers' weird-ass pictures well before the dawn of social media (and, yes, weird ass pictures, too). I learned how to deal with angry people in the pharmacy, and how to use fancy retail store technology, like the cash register, intercom system ("IC3" literally means "I see three or more people in my damn line, so send back-up."), and the drive-through speaker. I may have been a shit math student, but my time at Walgreens taught me how to count paper bills at lightning speed.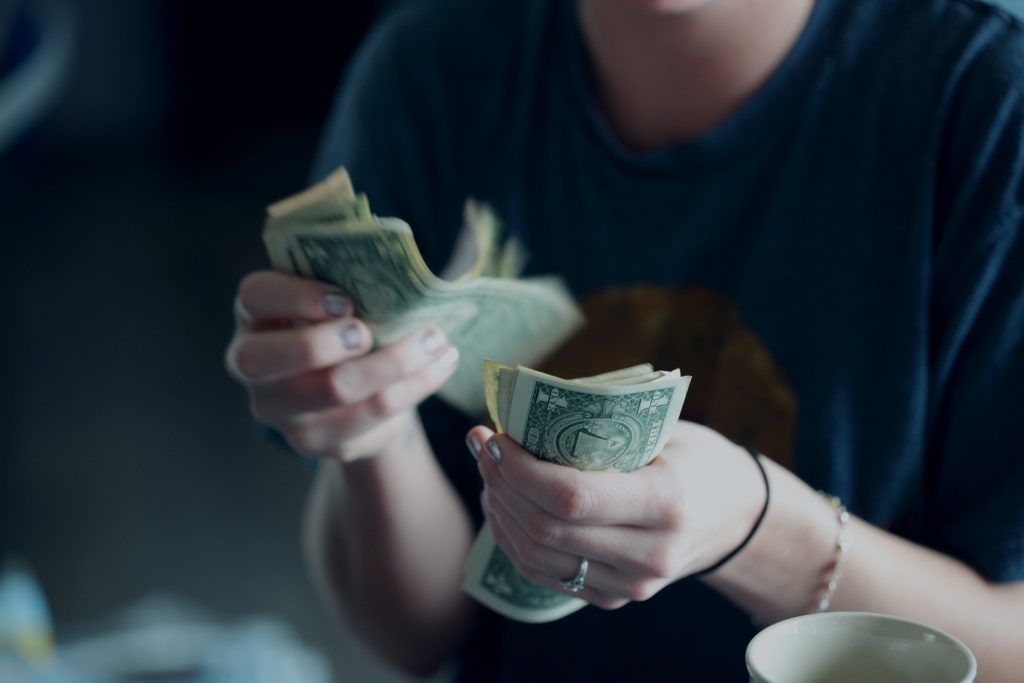 For better or worse, I learned valuable life lessons during my employment there. I endured countless, unsolicited comments from strangers about my appearance at a time when I was so unsure of myself. I worked until after 11:00 pm and then woke up before the sun for school the next morning. I worked during a robbery. (Though I didn't realize my coworker on the other side of the glass, in the liquor store, was motioning for help…I thought the old lady was just waving hello as she usually did.) I was selling cigarettes before I was old enough to buy them, and therefore also selling them to my under-aged friends, and I sold alcohol before I was 21 (but I was too afraid to overlook the ID's in the liquor store).
One time I went to work high, but the combination of fluorescent lighting, walls of products, blaring easy-listening music, and necessary customer interaction was stimulation overload.  I thought for sure everyone in the place knew what was up, and I was baffled that my friends functioned this way at school and work on a regular basis.
I worked on 9/11, after waking up to the unbelievable footage on NBC, of an airplane stuck in one of the Twin Towers as smoke billowed from it. Shortly after, the towers fell. Word got around that classes at the community college were cancelled, but I still had to go into work that day because Walgreens never closed, not even during power outages. One of my coworkers had been at Disney World, when officials ushered everyone out and shut the park down for the day, concerned that it was a possible target for terrorism. For months after the attack, we sold cheaply-made, American flag-themed merchandise like it was the Fourth of July.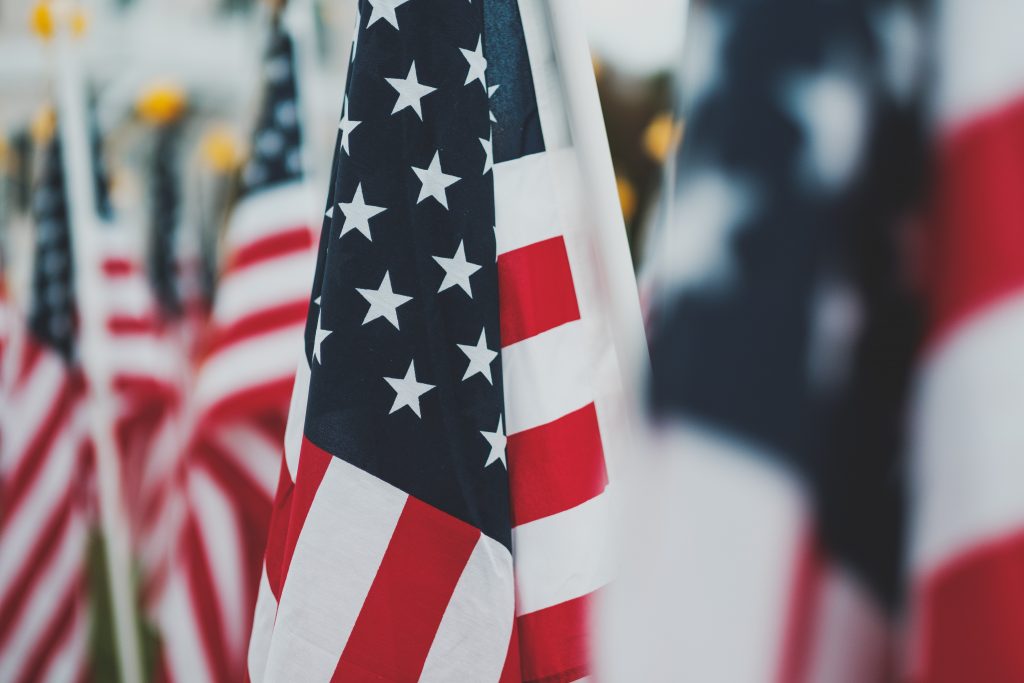 I spent hours in that store, dreaming about my future and fretting about the most recent fight I'd had with my boyfriend. The best times, though, were spent with my fabulous coworkers. True, there were some social outcasts that worked there, but they always had interesting stories to tell. It was the girls my age that I really bonded with. Although we lived in a small town, it's unlikely our paths would have crossed any other way. For all of our differences, we had a few things in common, like our shared love of beauty products and our boyfriend dramas. It seemed no one else could understand the challenges of having to poop in a shared restroom with our customers, only to have to ring up their products before they left the store. One coworker had chronic bad luck with things like unattended children staring into her stall and loudly inquiring what she was doing in there. Another had to get a price check on a douche that a man was purchasing, and she had no idea what a douche even was.
We knew we didn't want to work there forever. We had each watched the managers clean up bodily fluids from incontinent elderly customers and vomit from the bathroom stalls. (They were the janitorial staff. They couldn't exactly ask us to do it…or trust us to do it.) The managers had to work overnight shifts, had to work when we unreliable assholes called out, and had to work long, physically demanding shifts while pregnant. They couldn't have been paid much, and yet, they were our superiors. We did fear them. We did feel like pieces of shit when the store manager talked down to us.
My young coworkers, especially, became real friends of mine. We were there for each other during the good and the bad; when one fainted at work due to fasting during Ramadan, and when another got wrapped up in a relationship with a married manager. We spent time outside of work, using an actual iron to straighten our hair before flatiron technology was reliable, or dressing in drag to ride around our shitty town and freak out the normal people. We met at a pivotal time when we were transitioning into adulthood, while trying to navigate and understand the world through the lens of customer service, retail employee hierarchy, and all of the information housed in the magazine isle.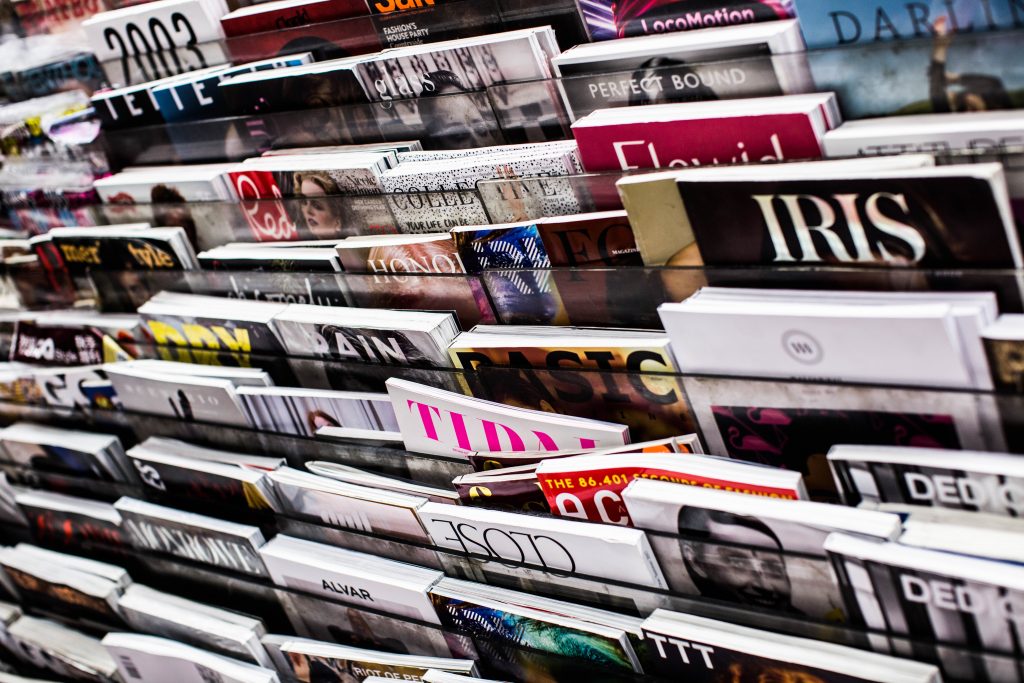 There was one girl I didn't know well. She left shortly after I started. She was small, quiet and seemingly shy. She had blonde hair that she wore in a low ponytail and she wore no makeup. I don't remember a single remarkable thing about her, except that she only 18 and had a new baby at home. Little did I know that I would adopt and raise that baby a few short years later. Timing is a crazy bitch. Yes, that mousy coworker was the same woman who would go on to make a slew of extravagantly bad decisions, or so my ex-husband said, before leaving her child. But I knew nothing of that until long after my time at Walgreens.
Of all the things I'd like to say to my younger self, paying more attention to that innocuous girl behind the front register is high on the list.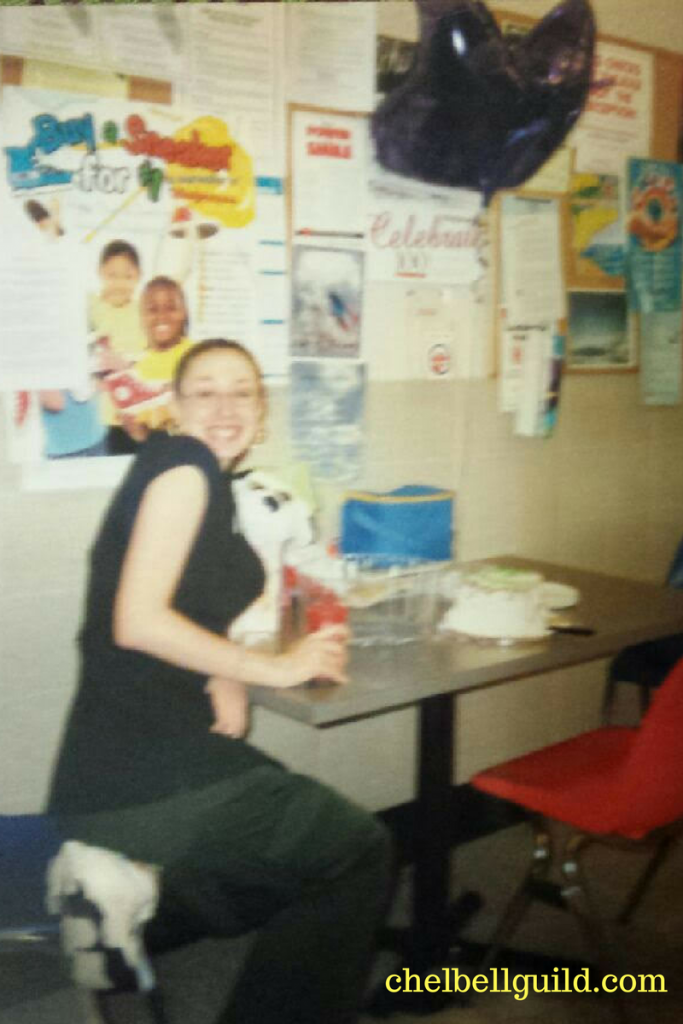 As my peers bounced from job to job, I often hated my loyalty to that drugstore. I wanted the guts to take off and get a job as a waitress or bartender in New York City. I didn't want what started out to be a sweet part-time gig to be the very thing that trapped me in our small town. Ultimately, it wasn't the job, but the people (one in particular) that unknowingly sealed my fate.