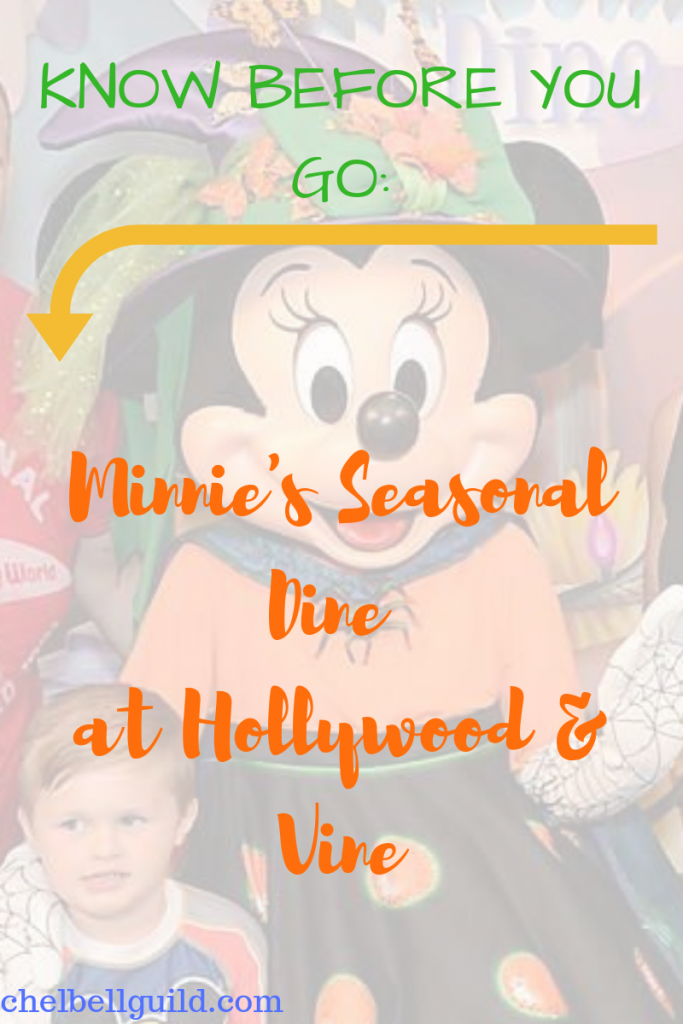 Hollywood Studios' Hollywood & Vine restaurant offers some of the best character dining experiences in all of Disney World. Situated in the Echo Lake section of the park, this buffet typically offers a Disney Junior Characters breakfast, but three times during the year, the lunch and dinner characters change entirely. From June to September, guests are treated to a beach bash with Minnie and her friends; From November to January, expect to meet the gang decked out in holiday garb. The most unique experience, however, happens from September to November, when diners can meet Minnie, Mickey, Donald, Daisy, and Goofy dressed in Halloween costumes! It's a full-on monster mash with a Halloween soundtrack playing and adorably spooky treats at the dessert station.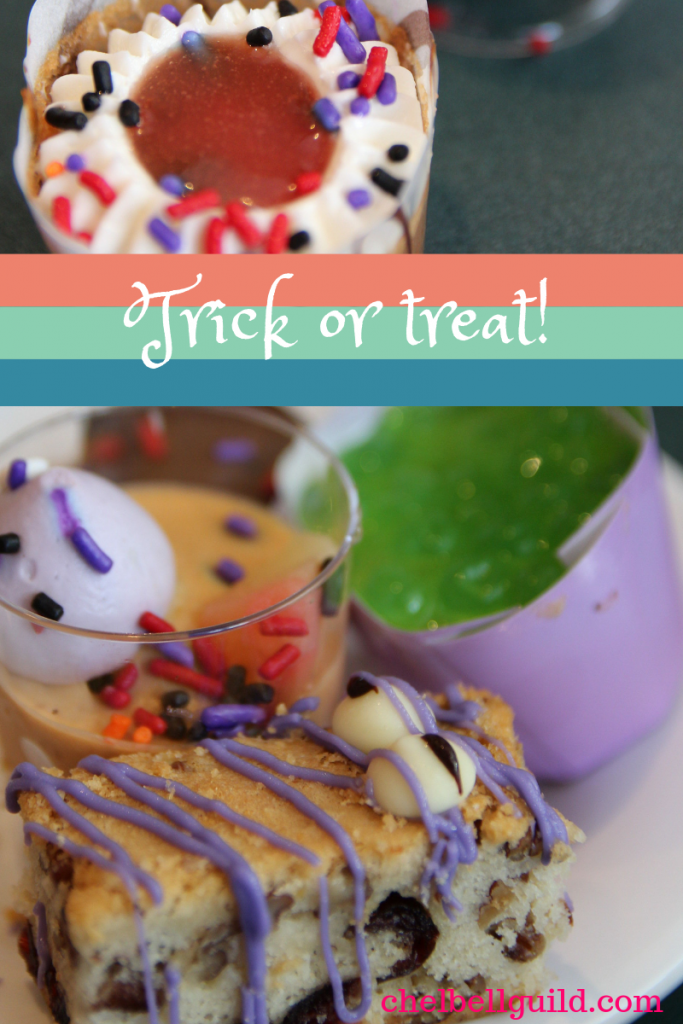 Before our recent trip, I'd heard that the food isn't exactly what you're paying for when you go to these character meals, but I disagree! Minnie's Seasonal Dine offered something for everyone, and it was all delicious! Expect a ton of seafood, a wide array of salads, carved meats, soups, pastas (including fabulously creepy squid ink pasta), breads, and plenty of veggies. The children's buffet is so cute! It's on a lower level, so the kids can help themselves. Surprisingly, it consisted of more than chicken nuggets and mac and cheese, like you'll find at other kids' buffets at Disney. The dessert station was epic, with treats like eyeball cheesecake, monster blondies, pumpkin pie mousse, and soft serve with sprinkles, of course. Because this is Hollywood Studios, adults have their choice of beer, wine and cocktails, too. Try the Magical Star Cocktail (X-Fusion Organic Mango and Passion Fruit Liqueur, Parrot Bay Coconut Rum, Pineapple Juice, and a souvenir multicolored glow cube…which we forgot when we left!)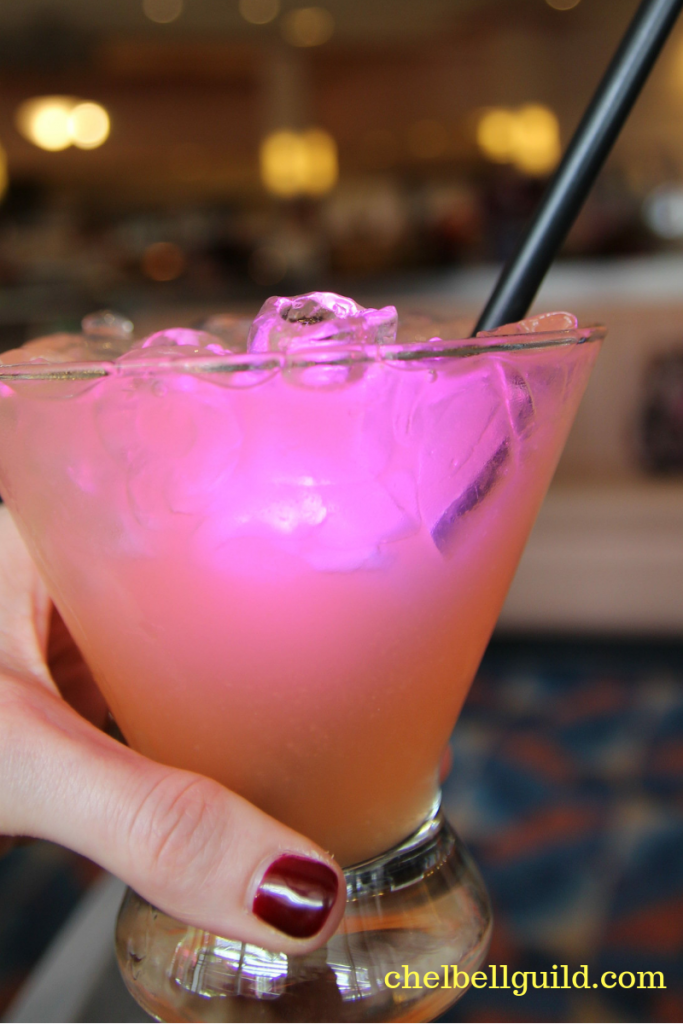 A note about the restrooms: they are shared with the Tune-In Lounge and the 50's Prime Time Café, so expect to wait in a line (or just head to the nearest restroom when you leave because there are plenty throughout the park).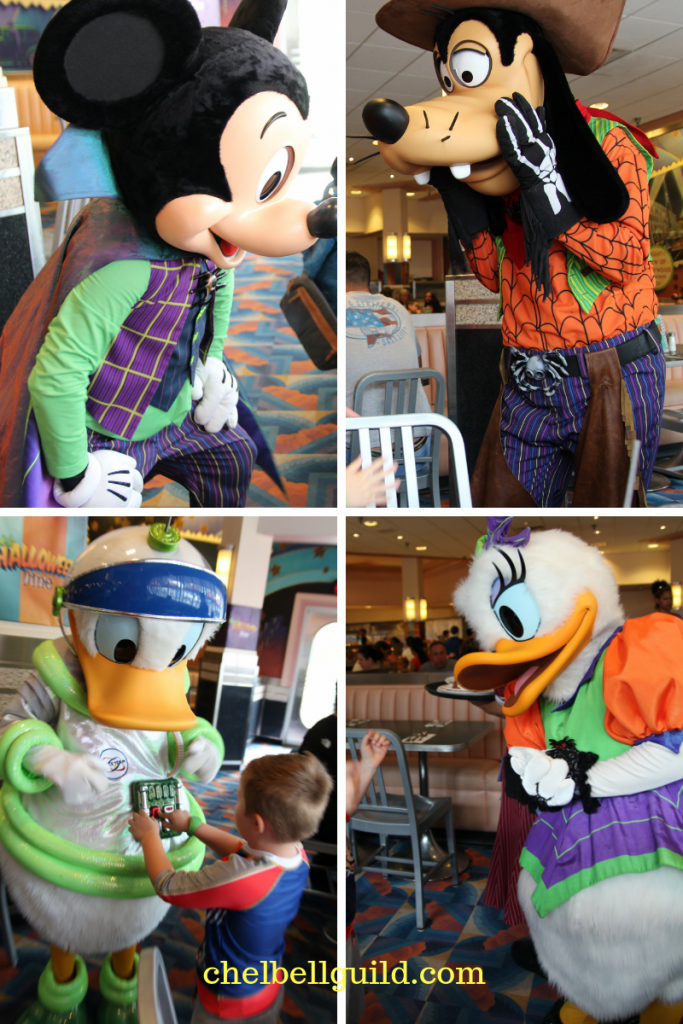 While you may get lucky, reservations are highly encouraged and can be made up to 180 days in advance of your visit. As of 2018, Minnie's Seasonal Dine costs $52 per adult, $31 per child, plus tax and gratuity, but Disney Dining Plans are accepted (one table service credit per person). If you opt for the Fantasmic! package, you'll also receive tickets to the nighttime spectacular. (This increases the price to $60 per adult, $36 for kids, plus tax and gratuity, but it's still only one table service credit per person, if you're using the dining plan.) When you opt for this package, you get VIP seating to the show (in the center section, which has the best view), are guaranteed a seat and don't have to wait in line.
To make your reservations, call (407) WDW-DINE.