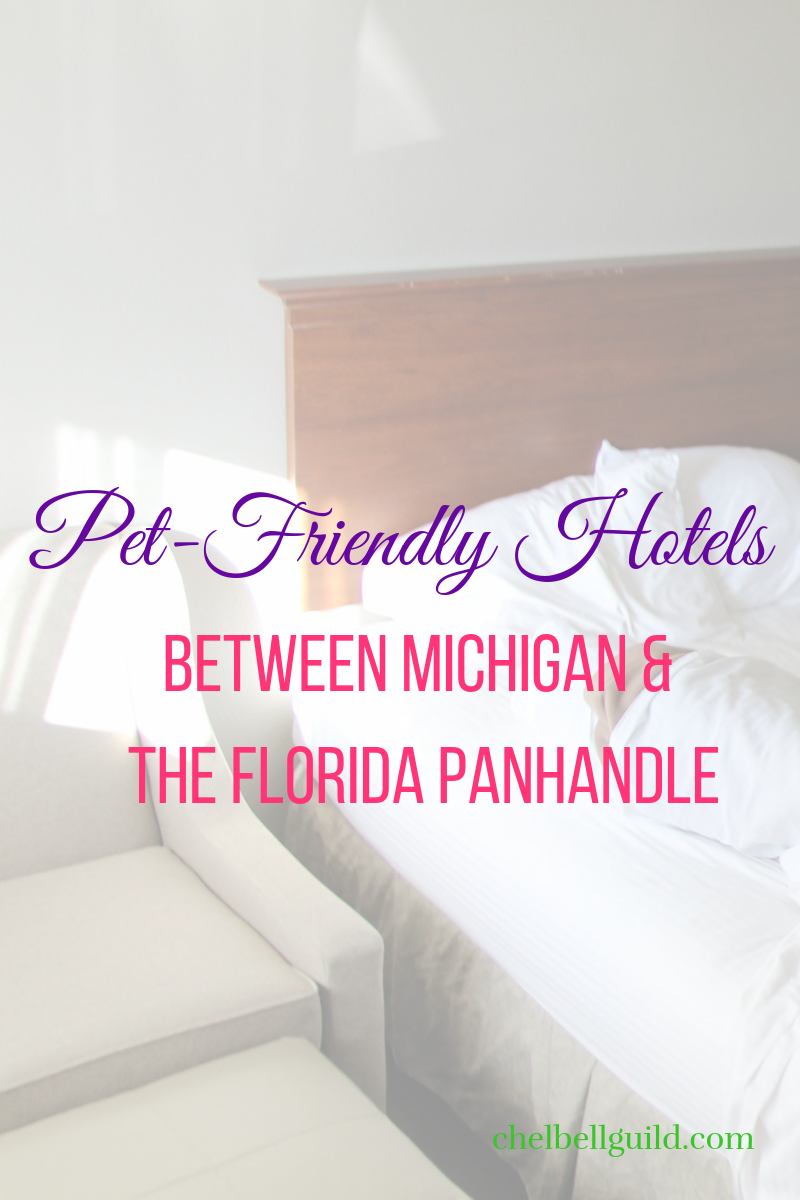 Have you ever taken a multi-day road trip with a cat, a dog, and a toddler? I've done it twice now, and surprisingly, it's not as bad as it seems! (Admittedly, I can say that because I have an extremely helpful husband.) Back in May 2018, our family drove from Southfield, Michigan to Gulf Breeze, Florida. Without stops, that's a 15-hour drive, but because of our—ahem—baggage and my husband's work schedule, we decided to break the trip into a leisurely three-day drive (and opted for the same schedule on the way back).
Knowing we'd be racking up quite a few hotel stays (and that each pet-friendly hotel would charge a pet fee on top of their regular rates), we booked lodging at a few different price points. Because I actually wanted the journey to feel like a vacation as much as the destination would, I did tons of research to make sure we wouldn't be staying in the dodgiest motels just to save a buck. If you're taking I-75 to I-65, like we did, here are the details on three pet-friendly hotels we test drove for you: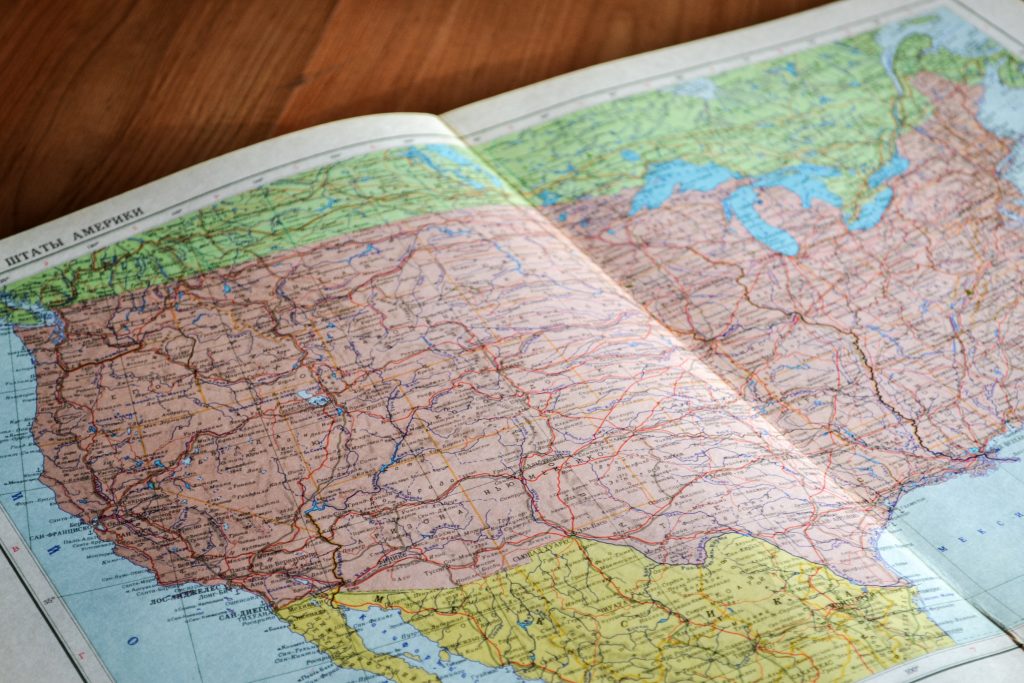 Best Western Clermont –This unbeatable deal off I-275 has been nicely renovated inside and out (and from the most current photos on the corporate website, it looks like they've made even more improvements since our visit), but it's still clearly a budget motel. (Note that I-275 is a very minor detour that will still take you north or south, but will get you around the congestion of Cincinnati.) Check-in was a breeze, as they offered a drive-thru option. You don't even have to get out of your vehicle! It's directly off the highway, which made it convenient, but noisy. (Inside the room, however, we couldn't hear traffic.) Our room was modern, but not immaculate. The beds were not the most comfortable, and I'd definitely recommend you bring your own pillows to this one. Because there are no interior corridors (the doors go directly to the outside), the rooms are a bit damp. We appreciated the complimentary breakfast, but it was pretty limited. The only fruits offered were apples. The staff was very friendly and the cost was $126 after taxes (and the pet fee). The season of your road trip is going to vary the price. As always, you should use AAA, AARP or any other discounts you have access to when booking your room. Bottom line: This is a one-night-and-done motel that will give you and your family a basic, pet-friendly place to stay with a light breakfast at a decent price.
Drury Inn & Suites Birmingham Southeast – We cannot say enough about this hotel chain! It was our first time staying at a Drury and we were in disbelief that they offered not only an extensive complimentary breakfast, but also dinner with cocktails (to be clear, it was all FREE)! These offerings aren't limited to this location either; it's a chain-wide deal. And while the dinner has a different theme each night (Italian one evening, Mexican the next, etc.) they always have a salad bar and hot dogs available for picky eaters. Each adult gets two drink tickets to redeem for wine, beer or liquor! There's also free soda and popcorn in the lobby every afternoon. (There are tons of other amenities, too, like same day dry cleaning.) Our very spacious room was even better than expected, with updated fixtures and furnishings. (Every room is located inside a single, nicely-maintained building.) The only negative thing we can say is that we had a problem with the toilet, and instead of sending someone to help us out, the guest services employee handed us a plunger. This property is located off US-280 in Alabama, which will feel like an out-of-the-way detour, but on a map you'll see that it actually runs about parallel with I-65. It cost $150 a night with the pet fee, but before taxes. Be sure to join their Drury Rewards program. Trust me; you'll stay there more than once! Bottom line: You're going to get your money's worth by staying at this modern, clean, and comfortable, pet-friendly hotel with a fabulous breakfast and dinner!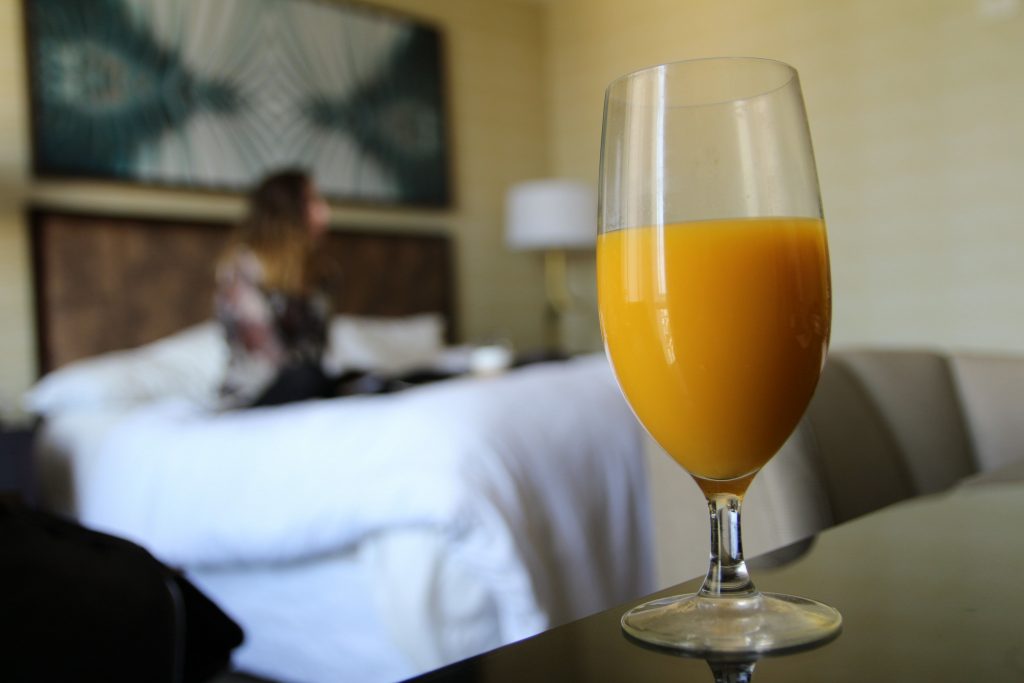 The Westin Huntsville– We are a Westin family. We love this chain because it's reliable and luxurious, without being outrageously priced. (For example, we paid $208, including taxes, to stay at this particular property.) We decided to splurge on this location in Huntsville on our way home because the trip coincided with our wedding anniversary. Unfortunately, we were pretty disappointed with our experience. We happened to stay at the hotel on a night when an area high school was holding its prom. (I'm not sure where they were holding it, but clearly every student in town wanted professional photography done inside and outside of the hotel…and brought their families with to watch.) We were not given any sort of special treatment as paying customers, let alone weary travelers, clearly overwhelmed with luggage, a toddler and a dog. That aside, the "dog-friendly" hotel provided one area to take our dog out and it was several floors up from our room.  Dogs were not permitted to use the more convenient green spaces on the grounds. The bathroom in our room, while large, was dirty and the door didn't shut properly. Our room service order the following morning was wrong and it took more than an hour to send up the correct order. Making a 3-year-old wait that long for breakfast is torture, but more importantly, this delayed us in getting back on the road. It should be noted that this Westin is connected to an outdoor mall with lots of shopping and dining options, which is probably more convenient than waiting for food at the hotel. It wasn't all a wash, however, because Starwood Hotels compensated us with a one-night stay at one of its less expensive properties as an apology. Bottom line: Avoid staying here in the month of May, and ask for a room closest to the pet relief area when booking your room. Plan to dine elsewhere.
Which hotels between Michigan and the Florida Panhandle would you recommend and why?