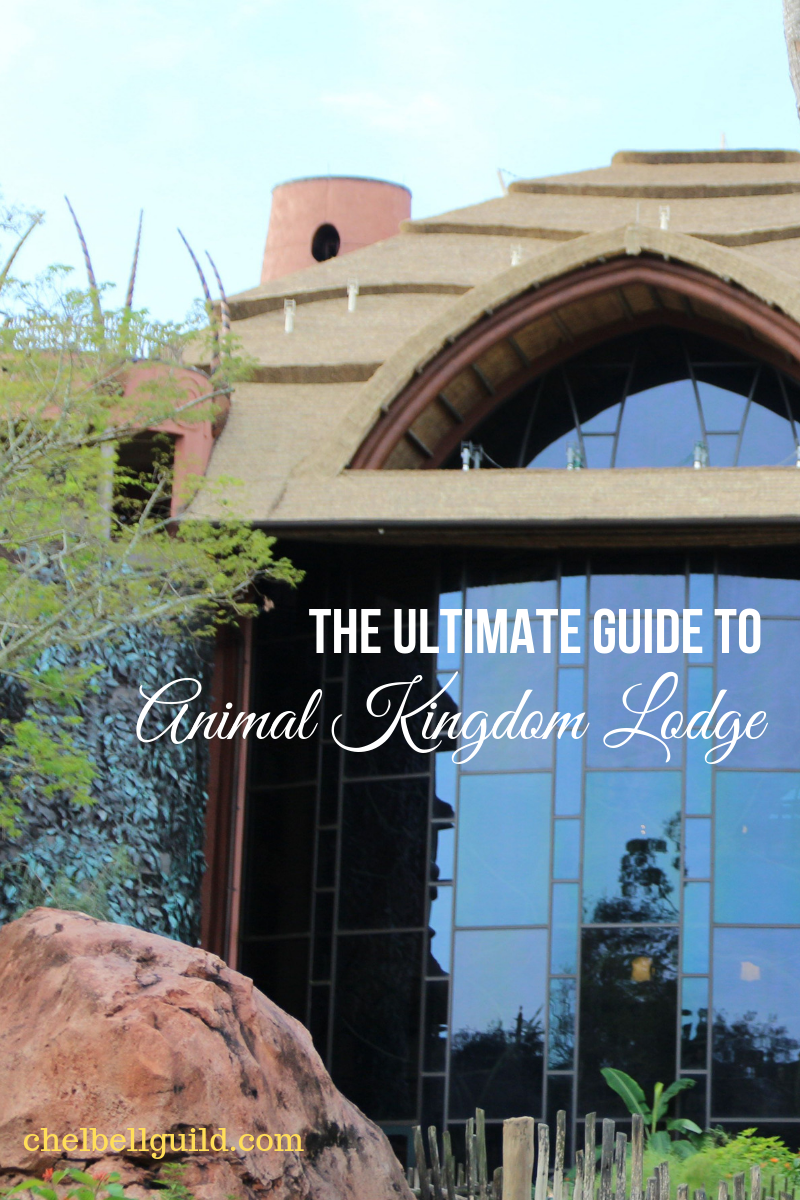 Disney's Animal Kingdom Lodge is one of Disney World's best kept secrets. Most visitors won't even consider staying at this property because of its relative distance from the parks (though honestly, anywhere less crowded at Disney is actually a win). While this deluxe resort may not be on the monorail loop nor a simple ferry ride away from the parks, its beautiful theming, award-winning food, unique shopping, and animals right outside your window will more than make up for minor transportation inconveniences. With so much to do and see, this resort provides enough for a fabulous vacation without ever even setting foot into the parks! Here's what you need to know ahead of your stay at Animal Kingdom Lodge:
Animals living on the property are what set this Disney resort apart from the others. Animal Kingdom Lodge is home to birds, tortoises, and several species of hooved mammals. (While no wild animal is harmless, you can rest assured there are no apex predators roaming the resort.) Not only can you see them on the savannas from any of the public viewing areas, but you can also book a savanna view room from which you can casually watch giraffes and zebras from your balcony as you sip your morning coffee. It sounds breathtaking because it is! (Pro tip: you can sometimes still view the savanna from your room even if you didn't book a savanna view room, simply because something like a stairwell partially obstructing the view means Disney can't sell the room as "savanna view.") You can even reserve a spot on a VIP nighttime safari to get closer to the animals and learn more about them. There is a fun Wildlife Spotting Guide in each room that lists all of the animals you might see while there, which makes for a fun scavenger hunt and a great souvenir!
Dine on some of the best and most unique food in all of Disney World. Animal Kingdom Lodge is known for its award-winning dining options. (Don't worry; if you have a picky eater with you, AKL still provides plenty of standard American fare as well as Disney classics guests expect. Mickey waffles? They've got 'em!) Jiko is AKL's signature dining restaurant, where guests can eat a blend of African, Indian, and Mediterranean cuisines. The ambiance, wine selection, and dress code set the scene for the perfect date night. Sanaa, on the other hand, allows families to feast while overlooking the savanna. (The Indian-style bread service is a must-try!) This is also where guests can dine with an animal specialist during a special four-course lunch, followed by an up-close encounter with one of the most endangered species at Disney: the radiated tortoise. Boma offers family-friendly buffets, known for being epic, for breakfast and dinner. Guests can try a multicultural smorgasbord in an atmosphere resembling an African marketplace. Boma is pricey for not being a character dining experience, but the food is well worth it! The Mara is the go-to, quick service restaurant at Animal Kingdom Lodge, so you can expect burgers, flat breads, and all of the basics. But you can also order falafel, half-chicken dinners, and African stew all for under $14.99! This is where guests can take their refillable mugs and pick up some Instagram-famous zebra cakes, too. (Yes, gluten-free zebra cakes are also available!) There are two pool bars on the property, three lounges, and of course in-room dining is available.
Choose from either Kidani Village or Jambo House when booking your stay. Both are very similar, have their own respective savannas, and make guests feel as though they're not in the States anymore, so your decision will really be based on your parties' room needs and the available amenities. Guests of either resort are welcome to use amenities at both locations. You can walk from one lobby to the other (which will take you 10 minutes) or you can take a shuttle. While cultural immersion and animal programs take place at both locations, lots of activities happen at Jambo House. Simba's Activity Center and the Hakuna Matata playground are both located at Jambo House, too. Jambo's also got a massive, zero-depth entry pool with a water slide, and a much larger gift shop. Kidani Village, however, has the absolute best splash playground for kids, as well as sports courts and barbecue grills, if you care to use them. (The pool itself at Kidani is decent, but can get crowded. It's got a super-long water slide worth checking out, at least.) Let's talk rooms: both buildings have villas available, but Kidani offers the largest options. You can even book a 1,175 sq. ft. villa there, complete with three bathrooms! If you're traveling with a large group, Kidani might be the way to go. It's also worth noting you'll do a lot of walking at either location, but considerably more at Kidani. Finally, if you're looking to access Kilimanjaro Club Level, which is reportedly one of the best at Disney World, you'll need to stay at Jambo.
Simba's Activity Center is a must-visit spot for families with kids 3 to 12 years of age. While not a childcare facility, it is a really fun spot to create memories away from the crowds. Some of the activities require a small fee, but most are free. There are video games, board games, African jewelry-making, ceramics, drum circles, and arts and crafts. There's plenty of other stuff to keep kids entertained onsite during a resort day, too. The Hakuna Matata Playground, for example, is open 24 hours a day and overlooks the flamingo area. There are also arcades at both Kidani Village and Jambo House. Pin trading, face painting, animal tracking, and cookie decorating are just a small sample of what the jam-packed AKL recreation calendar might have in store from month to month.
The shopping is unlike at any other Disney resort. Zawadi Marketplace inside Jambo House is where you can get your standard Disney souvenirs, but you can also get unique items, like live plants, Safari Mickey toys, African art, home goods, and musical instruments. (Note: Johari Treasures inside Kidani Village is a much smaller gift shop.
Staying at AKL helps to support the Disney Conservation Fund. Animal lovers will appreciate that this is all for more than just entertainment's sake. The Disney Conservation Fund has provided more than $24 million to conservation programs in over 100 countries worldwide since 1995.
BONUS: The hospitality is on point. Everyone we encountered was beyond friendly and helpful. We accidentally left my son's souvenir set of characters in the bathtub of our hotel room and the staff at Animal Kingdom Lodge found them and mailed them back to us at no cost!
Disney's Animal Kingdom Lodge stands out among the other resorts at Disney World. There is enough to give the entire family the vacation of a lifetime without ever entering a theme park! The ambiance and hospitality are bar none. Whether you're a foodie, an animal lover, a wanderluster, or a Disney aficionado, there is something for everyone to appreciate at Animal Kingdom Lodge.
For more photos and videos from Animal Kingdom Lodge (and other resorts), check out my Instagram Disney highlights!