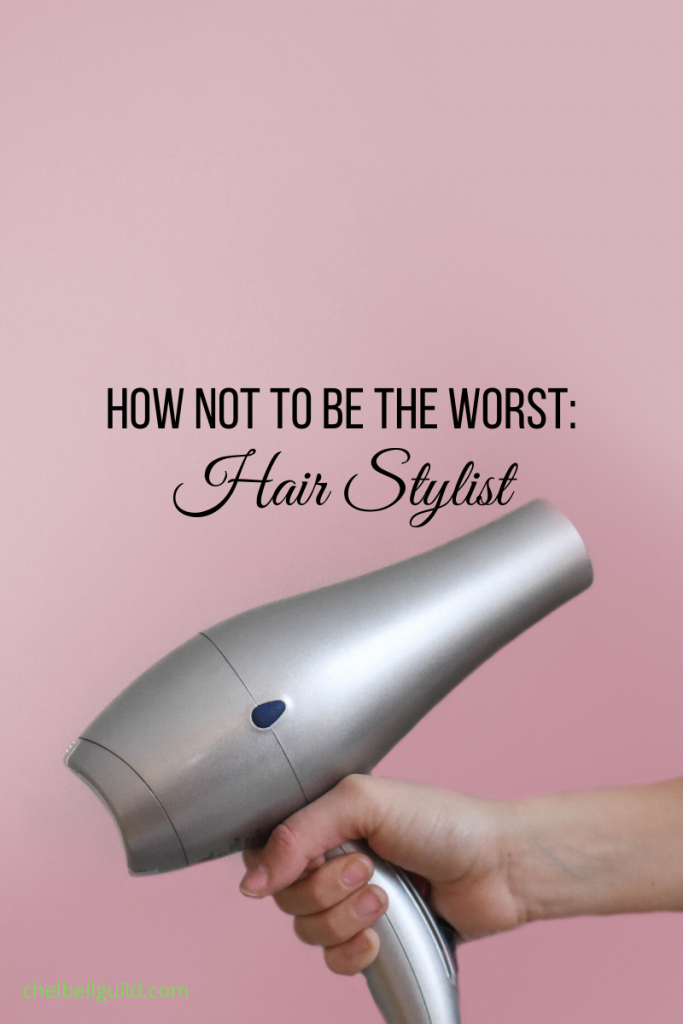 It happened in the spring. After a bit of research I went to a master stylist in a well-rated salon to fix my balayage. (Make the line between brunette and blonde look a little less choppy. Take my blonde from brassy to ashy. Standard stuff.) I left with little improvement and a big complex. The dream scenario, of course, is to bound out of the salon, onto the sidewalk, head held high, tits up, and donning a beaming smile all thanks to those glorious tresses (which of course swish back and forth in slow motion just like the shampoo commercials promise). Confident, renewed and empowered, a woman who has just left the salon can face the world! But three hours and too many hundreds of dollars later, I wanted to crawl back into the dusty cave I had clearly emerged from before meeting Mr. Wonderful, and not because he had made me look terrible. It was because he made me feel terrible.
Many women have salon horror stories. They usually include regrettable, drastic changes or a stylist who wasn't listening. Typically the woman has to wait for whatever disaster was caused to grow out and never return to said stylist, but after someone like Mr. Wonderful does a number on a woman's psyche, how can she trim off the damaged pieces of her self-image and move on? I never imagined saying this, but it turns out that chairside manner in the salon might be more important than the stylist's actual abilities. Hell, I've tipped mediocre stylists a pretty penny simply because they seemed like they genuinely cared, and what they lacked in ability they more than made up for with their scalp massage game.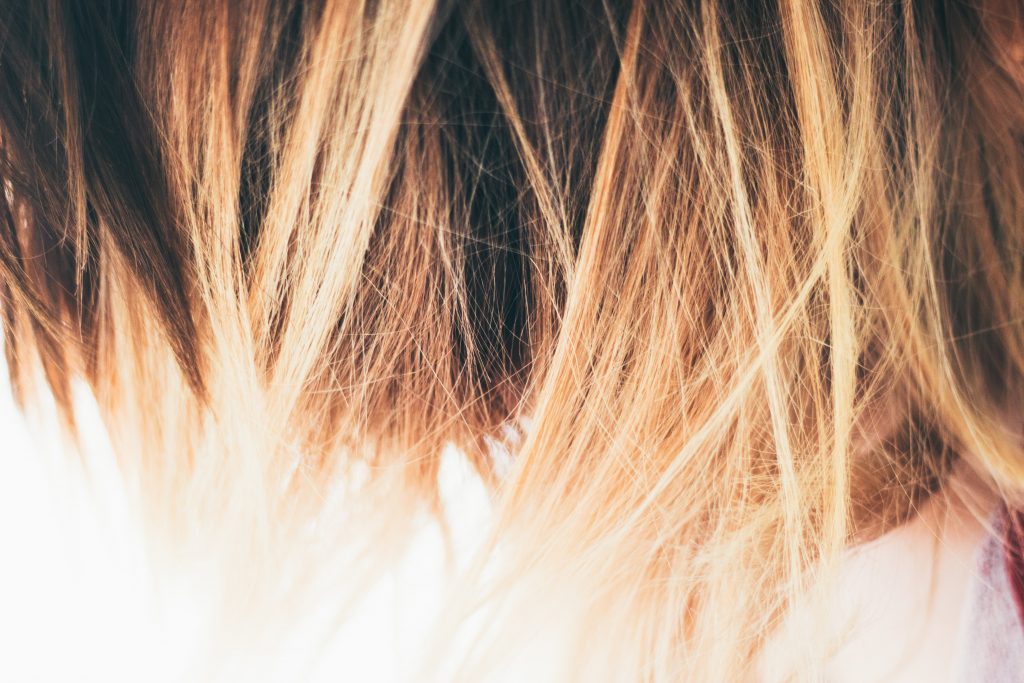 While there was one red flag after another during my long session with Mr. Wonderful, I figured I could tolerate it if the end result was pure magic, but it wasn't anything special. I walked out pitying all of the women who bought what he was selling, literally and figuratively, on a regular basis. (Fool me once, shame on you; fool me twice, shame on me.) You see, he was the kind of guy who was cocky and cavalier. His sloppy attire and offhand commentary were all part of an act that said, "I'm so good at what I do that I don't have to watch how I dress or how I act. I certainly don't have to treat you like my livelihood depends 100 percent on your happiness."
And here's where I get petty: his livelihood didn't depend on me (or any of his clients at all). Over the course of our time together I learned that he and his bartender brother, also in his mid-to-late-twenties, both lived at home with their mother. Mr. Wonderful was a proud gamer, a superhero-and-nerd-culture aficionado, who wore oversized, gold-rimmed glasses for affect. He couldn't keep a girlfriend (shocker) and didn't want kids (thank God). Instead of feigning interest in anything I said at all, he used every opportunity to talk about himself. He found ways to knock me down at every turn and it all seemed innocuous at the time. Was this his way of flirting? Was making women feel uncertain his way of getting them to take his word over their own? It's important to gain a client's trust and sure, there's a little bit of crafty salesmanship in hair styling, but was this his twisted method of going about it? After his overreaction to that fact that I have never seen an Avengers movie and have zero desire to do so, and then his frequent complaints of how hungry he was, I settled on the thought that he was just immature. He had bragged about his work at Art Basel, so I made small talk by asking if he had done any hair shows lately. He responded with, "Oh, I'm not cool enough to do those." I couldn't tell if he was being sarcastic, but I thought his work at Art Basel qualified as something along the lines of a hair show, so I was confused. I said, "Really? Well, I don't know what's cool." Without skipping a beat or cracking a smile he replied, "Yeah, you didn't even have to say that." Record scratch.
This is where all you hair stylists need to take notes: I don't care if the dustiest, wrinkliest, old fart sits down in your chair. I don't care if a woman lookin' like she just escaped a polygamist compound where she lived her entire life without access to information sits down in your chair. I don't care if a baby boomer who never let go of Woodstock sits down in your chair.
YOU ARE NEVER TO MAKE A WOMAN FEEL UNCOOL.
EVEN. IF. SHE. IS. IN. FACT. THE. MOST. UNCOOL. WOMAN. TO. WALK.THIS. PLANET.
I want to spare you from becoming a victim, but my mama always said bad press is still press, so I'm not going to share his name. Trust me, you'd know him if you talked to him for a minute, but I'm going to take this a step further and encourage all the single ladies to pay close attention to this kind of behavior because it shows up in all facets of these assholes' lives. Just know there is a difference between true charisma and magnetism, and trying to gloss over the fact that you've got some issues you need to work out in therapy. Here's a hint: oftentimes, these guys will work in fields that stroke their egos and give them the positive reinforcement that should be giving themselves. If they can't get work in a peopley field, they'll spend all their time in bars, on stage, or generally being "the life of the party" to compensate for their profound self-doubt.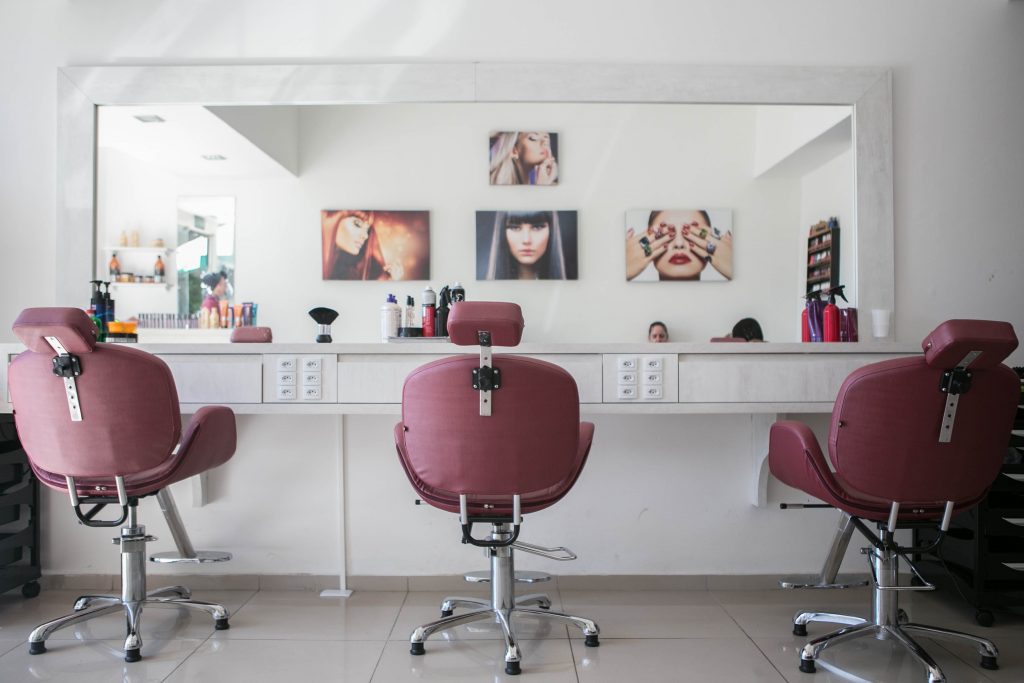 At first I laughed this incident off because I'm in my late 30's with a very much on trend 20-year-old daughter and I watch an awful lot of PBS with my 5-year-old. I know I'm not cool. But then I realized that's not the damn point! This is bigger than that guy whom I will hopefully and likely never see again. This is about recognizing when you're on the receiving end of this behavior and not allowing it. In this case, by not giving him repeat business. In other cases, by not allowing a second date. You get the point.
You don't have to be the best anything in this life, but seriously, try not to be the worst.