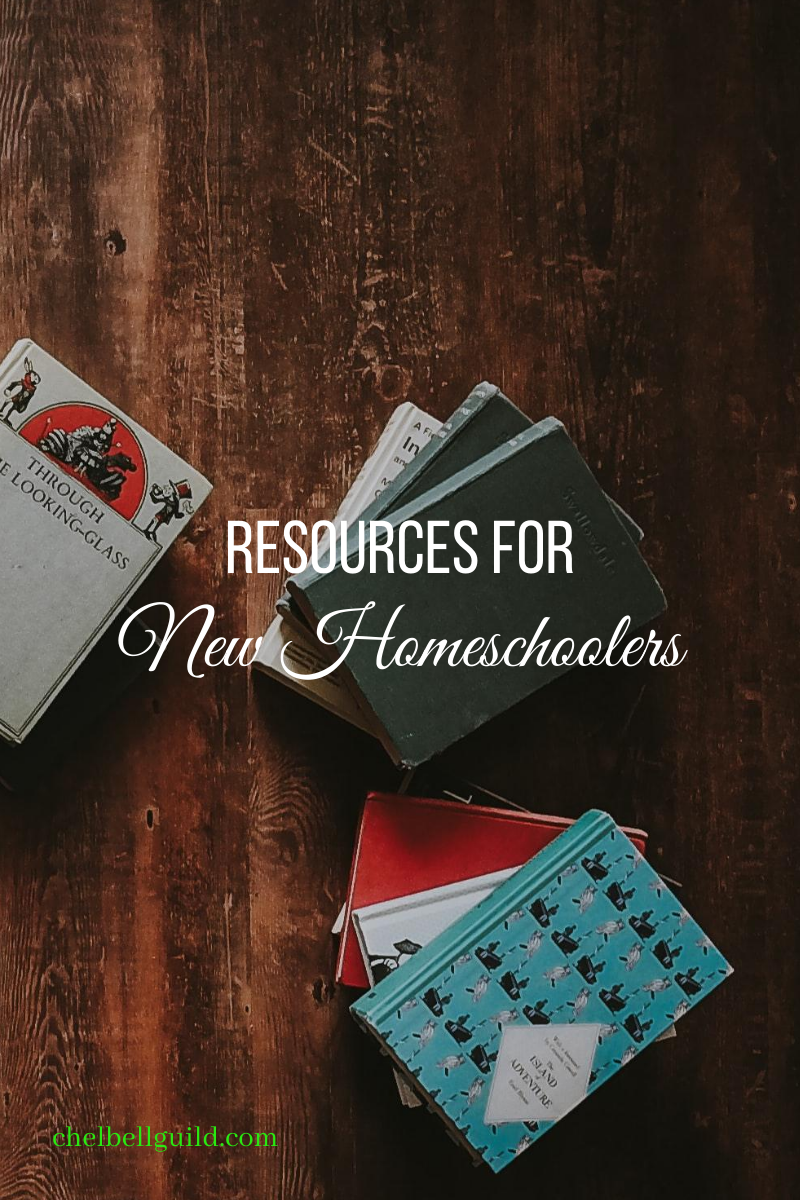 I'm not a homeschool blogger, but I'm also not someone who ended up as a homeschooler by default because of the pandemic. I actually spent years researching everything you can imagine pertaining to homeschooling and still hadn't made up my mind mere months before my son was scheduled to start kindergarten. Then COVID-19 hit South Florida very hard and my county announced that all schools would resume lessons via online schooling only. For many reasons, I didn't think this would be a good fit for my not-yet-6-year-old. Clearly, I was either meant to homeschool or I was picking up on what would be going on in the year 2020 long ago!
If you're just starting on this journey and need a few resources, I want to share with you what we're using right now. While I'm not an expert, I am a researcher! I don't take anything lightly. Keep in mind that I am raising a typically-abled, nearly-6-year-old boy. He is a creative, energetic, and extroverted only child. These factors influence the curriculum I have chosen, so what works for us may not work for you. Finally, I have to disclose that as an Amazon Associate, I earn a small commission from qualifying purchases you make through any Amazon links in this post.
The Call of the Wild + Free– Before you do or buy a single thing, please get your hands on a copy of this book! It will change the way you look at homeschooling, children, motherhood, humanity, and on and on! Your confidence will skyrocket, not to mention the book itself is beautifully printed and easy to read.
Blossom & Root– We are really excited to be starting this all-in-one, 36-week, kindergarten curriculum. It is possible to provide your student with a Charlotte Mason-inspired experience without breaking the bank! Other websites charge $100 per book! I almost purchased a $600 big box curriculum myself, but there is no need because you will get everything you need to guide you through a year of Kindergarten with this simple curriculum. And the best part? You don't have to plan a thing! Heads up: There big summer sale ends September 13th.
Usborne Books & More – I realized that every time I went to a colorful mom & pop book store, I was leaving with an Usborne book. They're educational, but never boring. They always have something interactive about them. As Angelo has gotten older, I've discovered these books are perfect for homeschooling! Now our bookshelves are overflowing with every topic imaginable, from world religions, to Aesop's Fables, to construction projects, to veterinary care, to the 50 States, and countless sticker books! I'm now a consultant, so please reach out to me if you have any questions.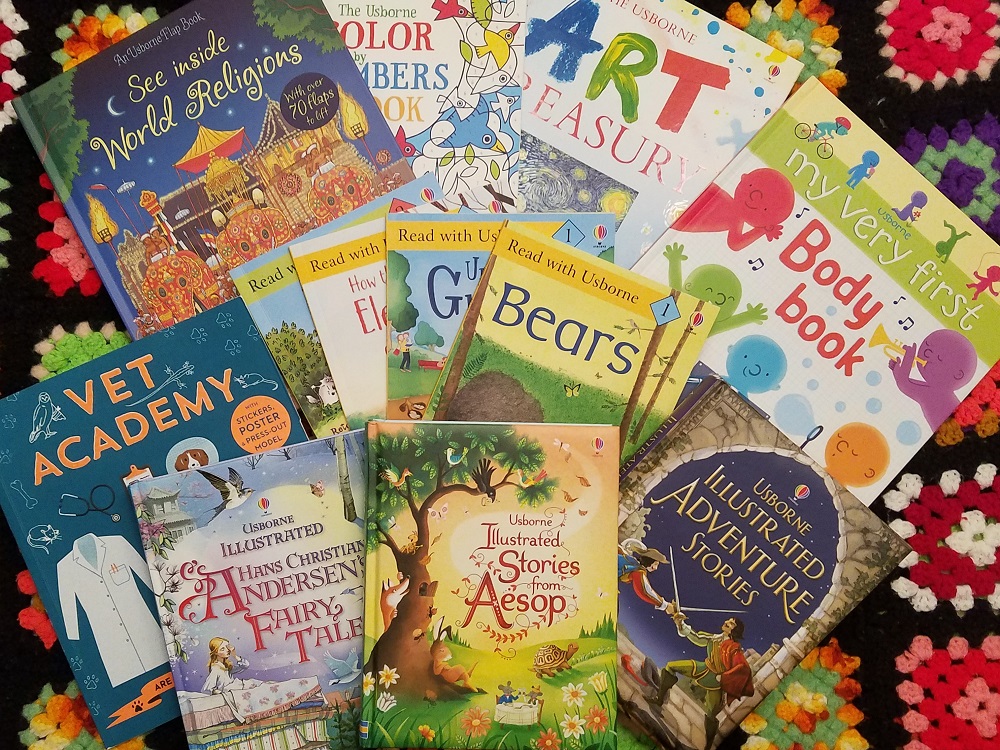 The Nature Connection– This is one part fun science book and one part nature journal, taking kids through an entire year of learning. I cannot say enough good things about it! It's a beautiful workbook that encourages kids and their families to observe and enjoy nature right where they are. Nature is accessible to everyone!
Outschool– We LOVE Outschool! This website gave my son an opportunity to socialize with peers and interact, as face-to-face as possible, in a really fun way throughout the pandemic. He looks forward to his classes, which have ranged from The Life Cycle of a Chicken (complete with real animals), to Trolls themed dance parties, to geography with puppets, to Star Wars lightsaber training, to rock and roll music class, to Paw Patrol read-alouds, to LEGO math, to classes all about farts! There is something for every interest and age group! You can find classes that only cost $1 and you can also easily apply for financial aid. Use my link and we'll both get $20!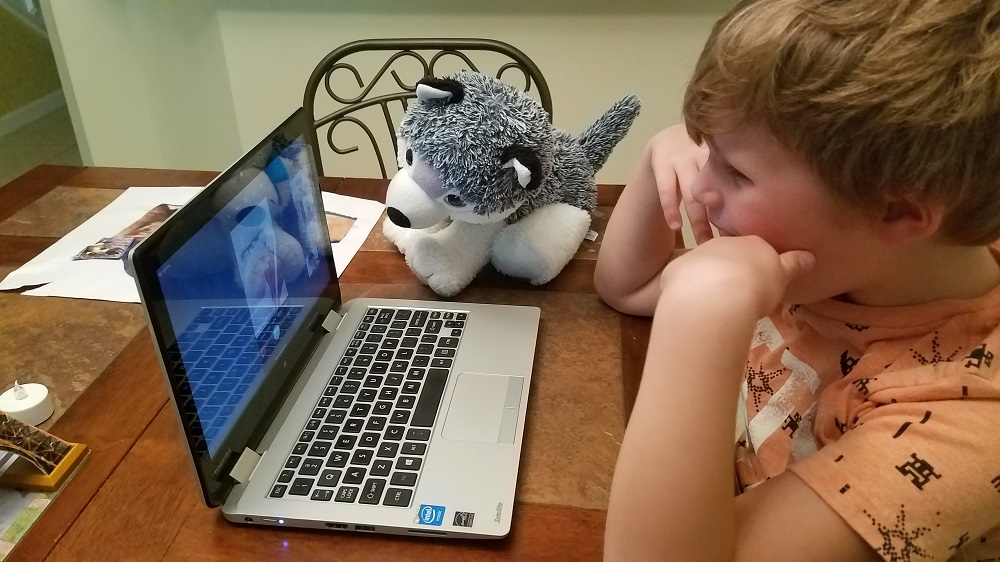 Moffatt Girls Printable Curriculum- When we need fun, themed activities to supplement a lesson, this is where we turn. The digital downloads are very inexpensive, especially if you buy during one of their frequent sales. And there are always freebies! You will need a printer in order to use these, but to save money and the environment, we use Reusable Dry Erase Pockets.
Let's Play School– This is another printable website, but each item is meant to feel more like a game than a dreaded worksheet. The majority of these items are intended to be printed on card stock and then laminated. Because we have the Yearly Fundamentals program that works best in a binder, we print them on regular paper and slip them into clear, sheet protectors so that Angelo can write and erase, day after day. Yearly Fundamentals is set up so that each month, we receive a new set of themed activities to switch things up. On the Let's Play School Instagram page, you'll find lots of examples of how to use the different items with kids (meant for roughly pre-k through 2nd grade).
Learning Resources- This brand makes tons of great hands-on learning activities and games. We use the Mathlink Cubes and the Magnetic Money every week.
School of Rock– We planned on enrolling Angelo in extracurricular classes and clubs if we decided to go the homeschool route, but now that's not possible. School of Rock is offering virtual lessons, though, so once a week, he'll get one-on-one keyboard lessons (and a different adult can take over and give me a break for an hour).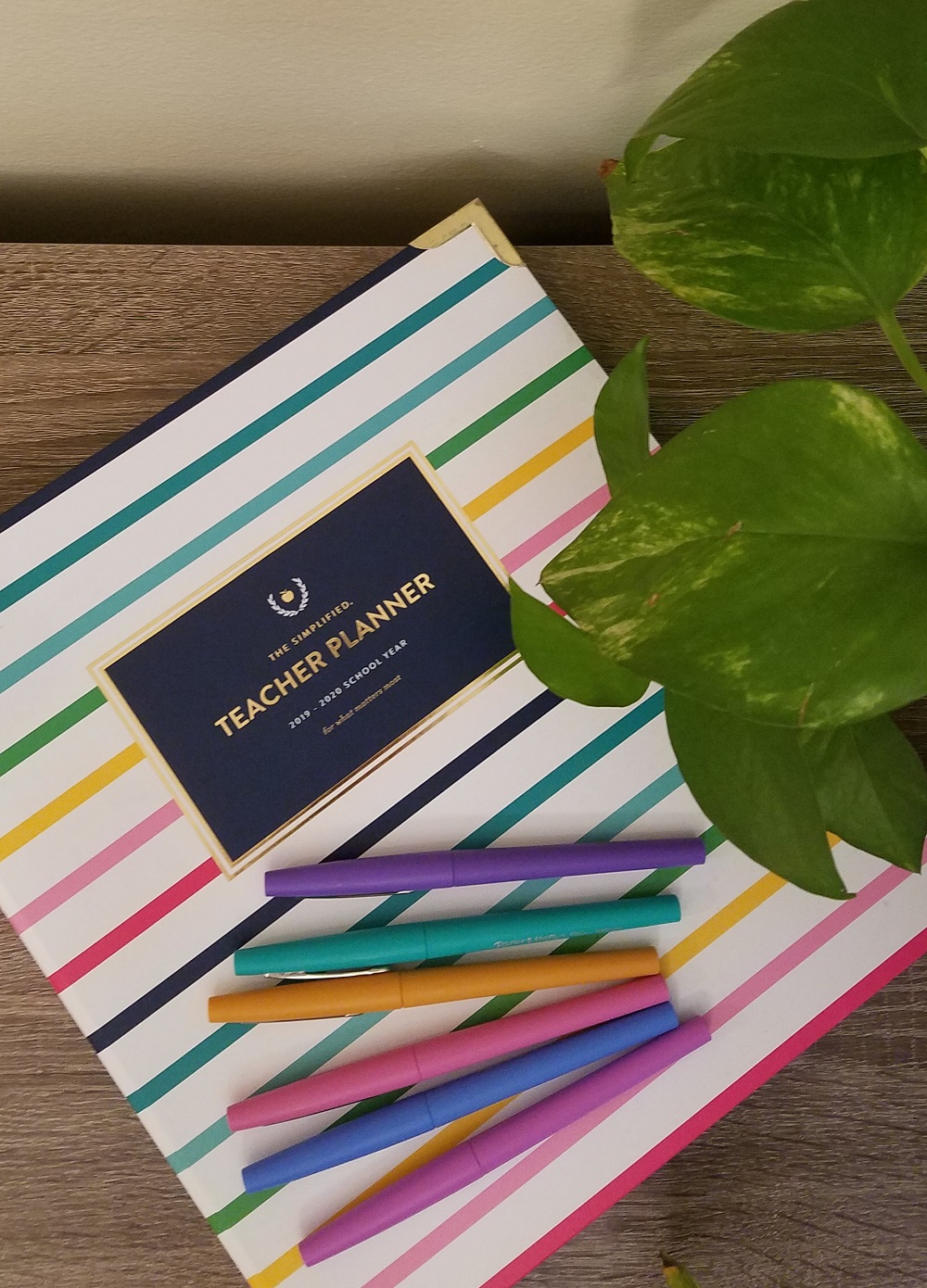 Emily Ley– Most states require homeschoolers to keep and submit some sort of record-keeping, so my Emily Ley Simplified Teacher Planner serves this purpose. You do not need a fancy, expensive planner to stay organized during this hectic season, and honestly, most of what you'll find on this website is pricey. I got my mine, however, when it was on sale for only $10! It's last year's model, so I used date dot stickers to re-date the calendar section and voila!
Doodlet's Santa Fe– This store is simply magical! I hope you get to see it in person one day, but in the meantime, you can order quirky, cultural, fun and educational activities to keep your kids busy when the lessons are over for the day. Trust me, you'll need something to keep them busy because you'll only be working on actual lessons for two hours tops!
Kind Academy– If you need project-based homeschool kits and curriculum for young learners, virtual classes, or homeschool advising, reach out to my friend Iman! She is an invaluable resource when it comes to everything you need to know about homeschooling. She can even complete your annual evaluations. Watch the From Here to There episode (That's my YouTube web series, for you newcomers.) all about nature-schooling to learn about her philosophy and to hear us chat about the future of education.
I've tried a lot of other things not mentioned here. Is there anything you love that should make the cut? Comment below!