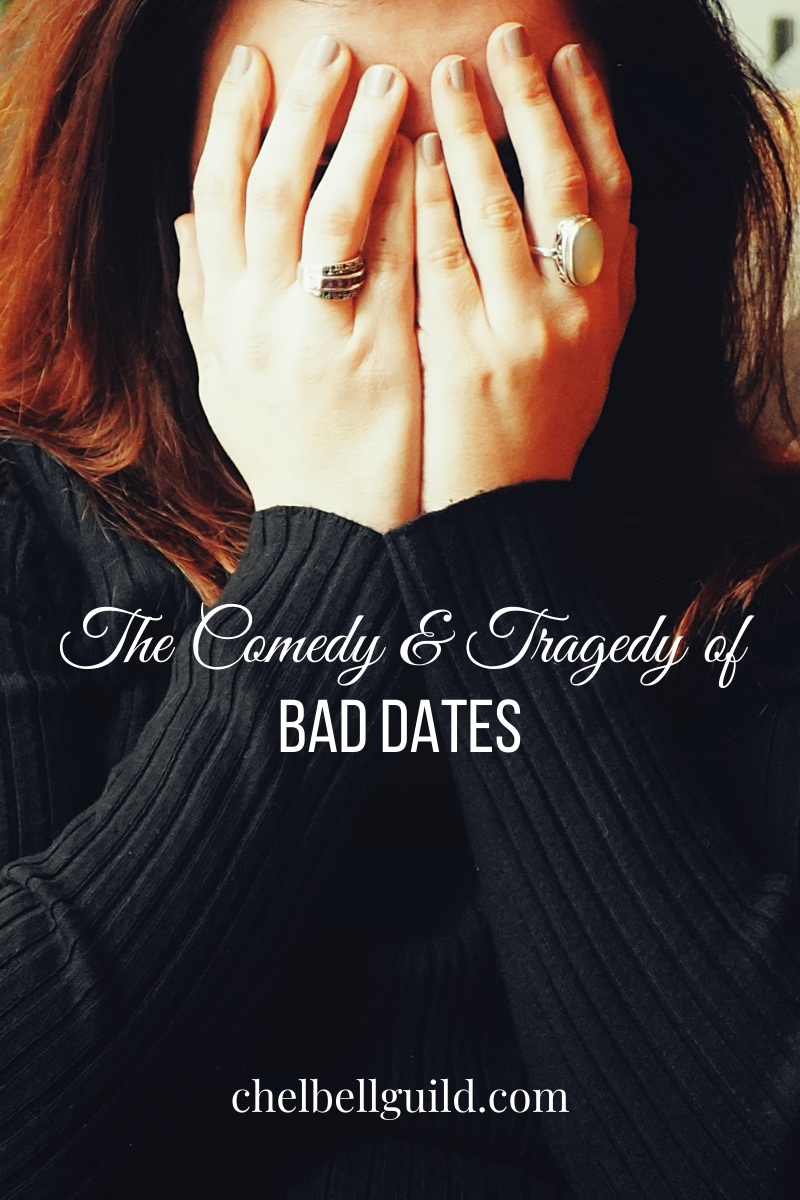 Hey, remember that REALLY bad date you went on? Your stories, like many others, may be stranger than fiction, which is exactly why I called up a few ladies and commiserated over our bad dates on my podcast, Nervous by Nature. Sometimes, a bad date means suffering through mortifying moments, but living to tell the tale. Other times, it means navigating scary situations while wondering whether this is real life. 
In Season 1, Episode 4, we talk about one bad date that led to marriage and a spot on the TV show Bridezillas. (Spoiler alert: a little barf couldn't put a damper on these love birds' first date!) We chat about clueless dates, gun-toting, dog-obsessed, tone deaf dates. We talk about a dude who said he was driving one of us home, but was actually driving us into a dark, wooded area to try and have his way with us. We talk about why we tolerate crazy behavior and make excuses for our bad dates. And because it's me, we talk about diarrhea on a first date. Aren't you excited to listen in?!
You can listen to Nervous by Nature on Spotify or anywhere you get your podcasts.
Have a juicy story for me? Comment below or find me on social media (@chelbellguild).