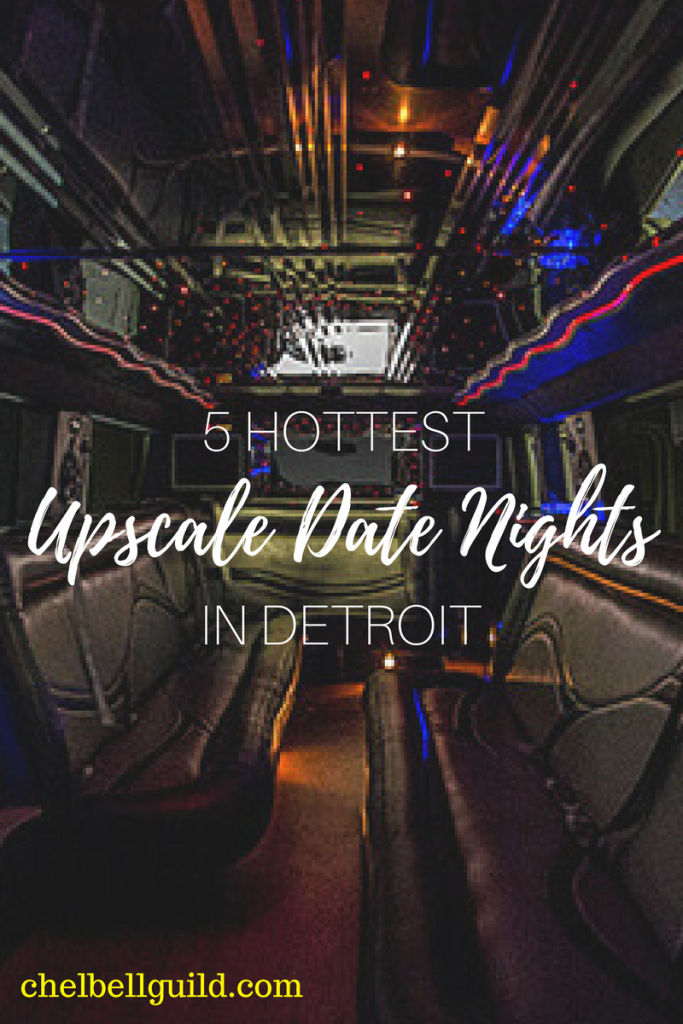 Often when people think of Detroit, the first thing that comes to mind is a city in ruins, but we've found more than a few hidden gems since moving here in 2016. While the Motor City has a long way to go still, there's an undeniable renaissance happening. Growing up, I thought for sure I'd be living an uber glamorous life in New York City by now. While that might not be a reality, there are still plenty of opportunities to get dressed up right here in Motown. (And being tired parents is not a good excuse to forgo decent date nights altogether! Trust me; your marriage depends on more than that bimonthly trip to the movie theater.) Without further ado, here are the 5 hottest upscale date nights in Detroit:
The Fox Theatre – I don't care what you see there, this stunning venue will instantly transport you back to the roaring 20s. (OK, maybe you shouldn't see Peppa Pig Live there and call it a date night…) Frank Sinatra, Elvis Presley, Aretha Franklin, and countless other legends have graced its stage and all of the biggest stars continue to perform there to this day. The 10-story building is a fully restored National Historic Landmark, complete with gilded gold carvings, towering columns, and a 13-foot-diameter chandelier. Get tickets to the next Broadway show, concert or comedy act and break out those high heels (anything less wouldn't do this venue justice)!
Iridescence – Dan and I celebrated our anniversary last year with dinner at this beautiful restaurant. To call it magical really wouldn't be an understatement. Don't let its location within a casino fool you; take the elevator to the top of the Motor City Casino for breathtaking views of Detroit. While there's no dress code, this is no place for casual attire. The ambience is chic and modern, and the food is possibly the best I've ever had. It's won the Wine Spectator Award and is the only AAA 4 Diamond Award-winning restaurant in the city.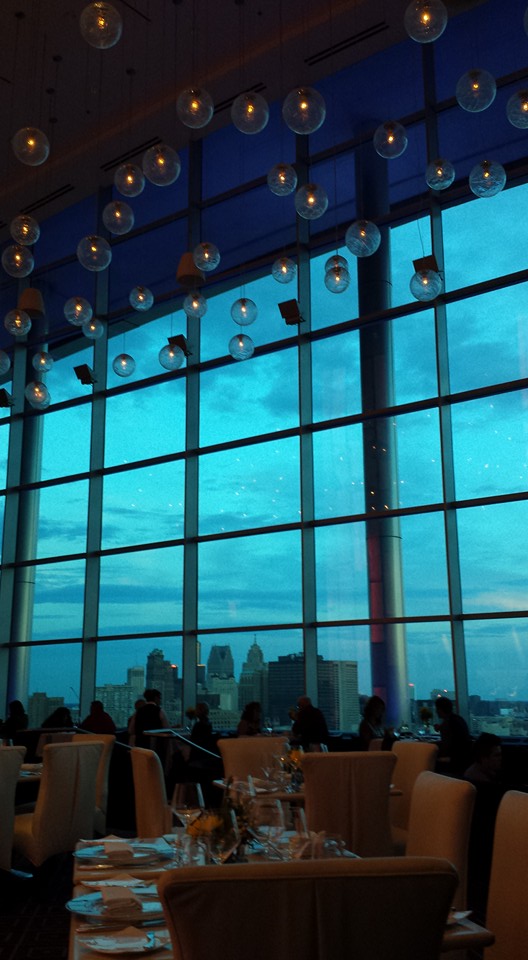 The Apparatus Room – Everybody's buzzing about this new eatery in town! With its modern light fixtures glowing over marble counter tops, brown leather booths, and herringbone-patterned wood floors, The Apparatus Room seems to be designed with Instagram in mind. This place is all about mixing old and new, with requisite subway tiles lining the walls wherever there aren't historic firehouse windows. The Michelin-rated chef whips up New American cuisine all day long. (The restaurant is open from 6:30 a.m. until 10:00 p.m. most days.)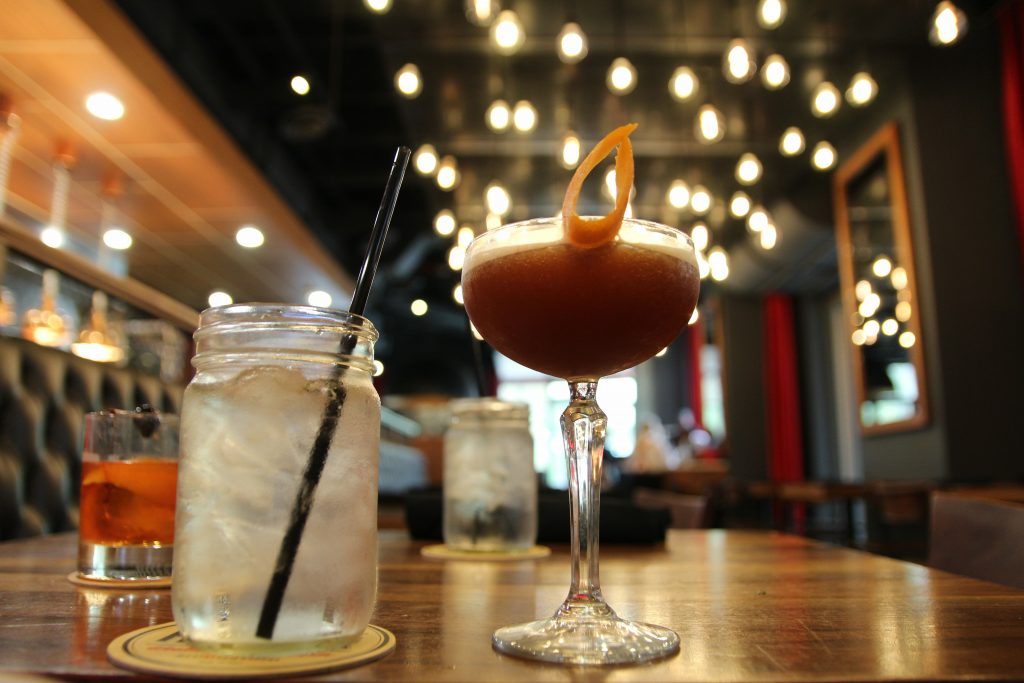 Townhouse – For my birthday in July, we decided to wander downtown to Campus Martius (our go-to for spot for soaking up Detroit life). We then strolled into Townhouse mid-day, admittedly with a toddler in tow, and still had a fabulous time. First of all, the restaurant is gorgeous, and would provide fab ambience whether you make it a day date or an evening affair. The designers really took everything into consideration, from the art to the skylights to the abundant greenery, but what really made a mark on us was the epic sushi and mouthwatering cocktails. We were not expecting to walk into a New American-style restaurant and swoon over the shrimp tempura roll (made with crab, Granny Smith apples, Japanese salsa verde and cilantro crystals…drool). Oh, and be sure to order a Private Jet, too.
220 Merrill – This one's a short drive from Detroit, located in picturesque downtown Birmingham. 220 is light and bright with a modern and classic feel at once. (I have to fan-girl out about the chic bathrooms, too. Seriously, I have several friends who've take selfies in there.) Their outside seating is perfect for a romantic evening meal before heading to the iconic Birmingham 8 movie theater at the end of the street.