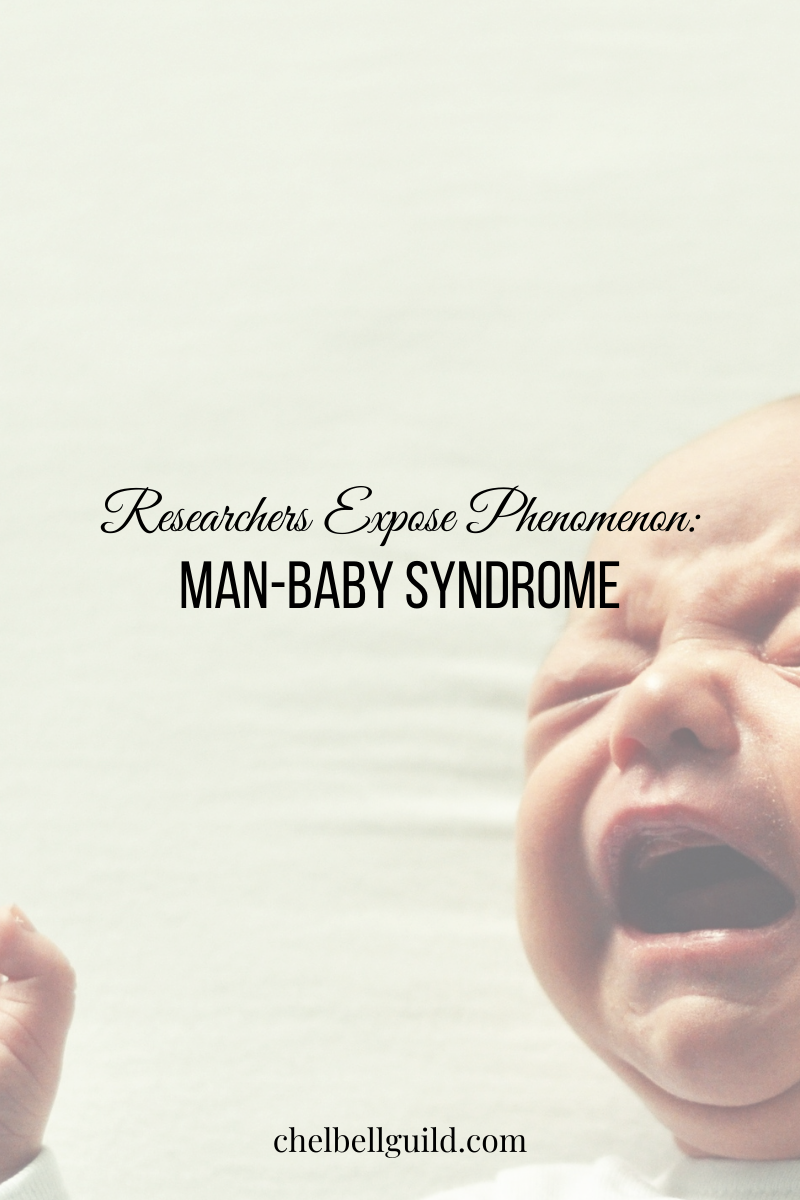 Are you or someone you love afflicted with the life-altering condition known as Man-Baby Syndrome? Do you suffer from a sudden lack of courage coupled with passive aggressive behavior? Do you pout and whine about simple things? Do you blame others for your own blatant failures?
Man-Baby Syndrome, or MBS, is a serious condition that commonly affects males of generation "Y" and even some gen X-ers, causing self-sabotage and cowardly behavior.
Man-Babies often complain of…everything. Sufferers frequently report targeting women with their unfounded angst and feeling overly sensitive and/or criticized, even when given compliments.
Those around individuals who battle MBS report experiencing a feeling of walking on eggshells in their presence. After tolerating the MBS lifestyle for a long enough period, the people closest to the Man-Baby become riddled with Man-Baby-Mama Syndrome, or in rare cases, Man-Baby-Daddy Syndrome. This is a new form of codependency that leads the "caretaker" to actually believe MBS behavior is normal and acceptable.
Though its cause has not yet been determined, Man-Baby Syndrome is on the rise and some research suggests it may even be contagious.
If you are an otherwise healthy adult male and experience any of the following symptoms, you should seek help immediately:
Needing your mother do anything for you
Asking what words mean and then misusing those words against other people
Pretending you don't hear what others say
Making statements instead of asking directly for what you would like
Throwing tantrums and/or elbows
Locking a female in your house and/or chasing her out of your house (any generic trash-style communication to showcase your masculine, brute strength)

Feeling rejected because another human disagrees with you and sensing an intense need to retaliate/ generally make that person rue the day they crossed you

Overcompensation by way of bragging, exaggeration and/or showcase of bravado (can often be spotted by bad hair/ wardrobe choices combined with misappropriated arrogance. If you feel the urge to prove your manliness, you probably aren't one.)
Don't suffer another day (or more importantly, make those around you suffer another day)! Take charge of your MBS and ask your doctor if Growsomeballs is right for you!
*Growsomeballs has not yet been approved by the FDA and could result in the growth of testicles on one's face…which is what the user deserves if they have tormented anyone with the horror that is Man-Baby Syndrome.