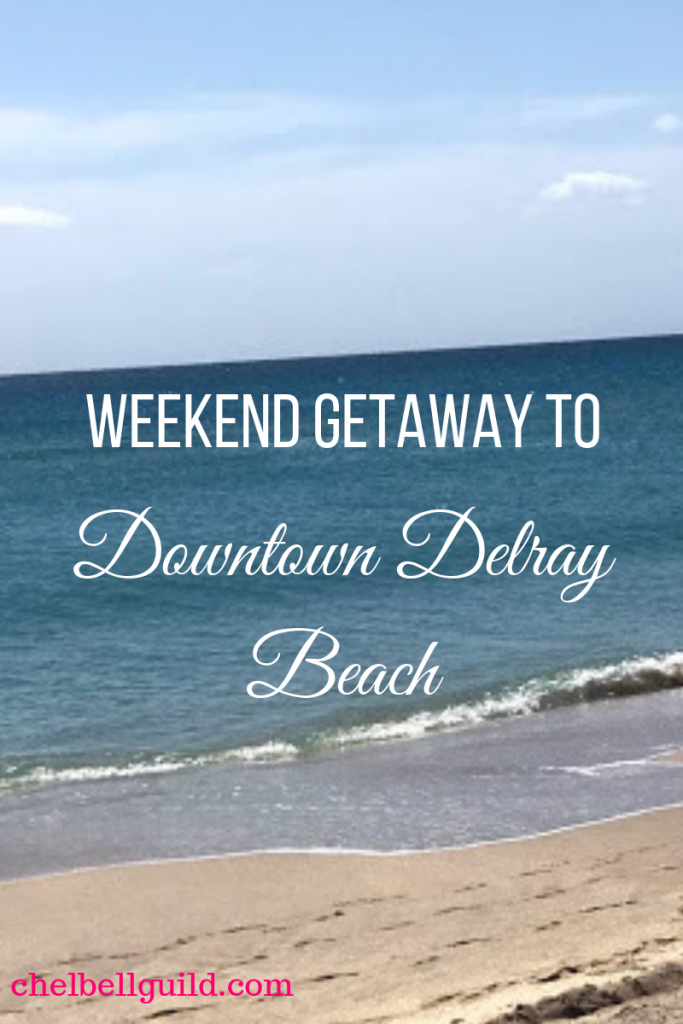 About this time last year, my best friends from high school and I started planning a weekend girls' trip. I was dreading the impending Detroit winter and knew I'd need a break, so we started looking into warm destinations. I knew downtown Delray Beach was small, but had an artsy vibe that our group would love and it just so happened to offer one of least expensive hotels in all of South Florida. (Little did I know I'd be moving to South Florida in July 2018, but you know, manifestation and all…) So in April, I hopped my very first Delta flight (because I lucked into an awesome deal, and let me tell you, it's been hard to fly other airlines since), and said goodbye to the cold, damp, ongoing Michigan winter!
WHERE TO STAY
The four of us stayed at the Hyatt Place, which is walking distance from Atlantic Avenue and the Pineapple Grove Arts district. It's about a 10-minute walk to the beach, but when we visited, there was both a trolley service and an on-demand golf cart service that would take visitors anywhere they wanted to go within the downtown area. (Unfortunately, the city has stopped both of those services, but let's hopes that's just temporary.) While the Hyatt Place isn't directly on the beach, it is in the center of everything else you'd want to see or do in the area. We were able to walk to every restaurant, bar, art gallery, and shop that we wanted to check out.
The hotel itself has a modern, boutique-vibe. There's a bar downstairs, and a rooftop pool and hot tub upstairs…which was actually one of our only complaints. We could bring cocktails up to the pool, but we had to go downstairs to get them. Up on the roof, there's plenty of seating, umbrellas, and restrooms. Really, I could have stayed there the whole time! As for our room, it was really spacious! We opted for the two queen bed room, and all rooms come with a sleeper sofa.
Other Hyatt Place pro's: The breakfast bar had a wide array of options, and if you're traveling with Fido, it's a pet-friendly property. The only other con's to speak of: parking is limited, the doors to the bathrooms in the rooms are made of frosted glass, and the TV isn't really visible from the beds (only from the sofa).
WHERE TO EAT
DaDa – Situated in one of the oldest historic homes in Delray Beach, you'll know this restaurant is unlike any other as soon as you see the outside. It's full of incredible art inside and out, with each interior room showcasing a different theme. DaDa has a mouthwatering menu, complete with an impressive wine list and several unique cocktails to choose from (but when it comes to drinks, they're really known for their mojitos). The restaurant also gives back through Healthy Bellies, a charity that feeds 700 at-risk children from local low-income families. Check the website for live music, karaoke, and other events taking place while you're there.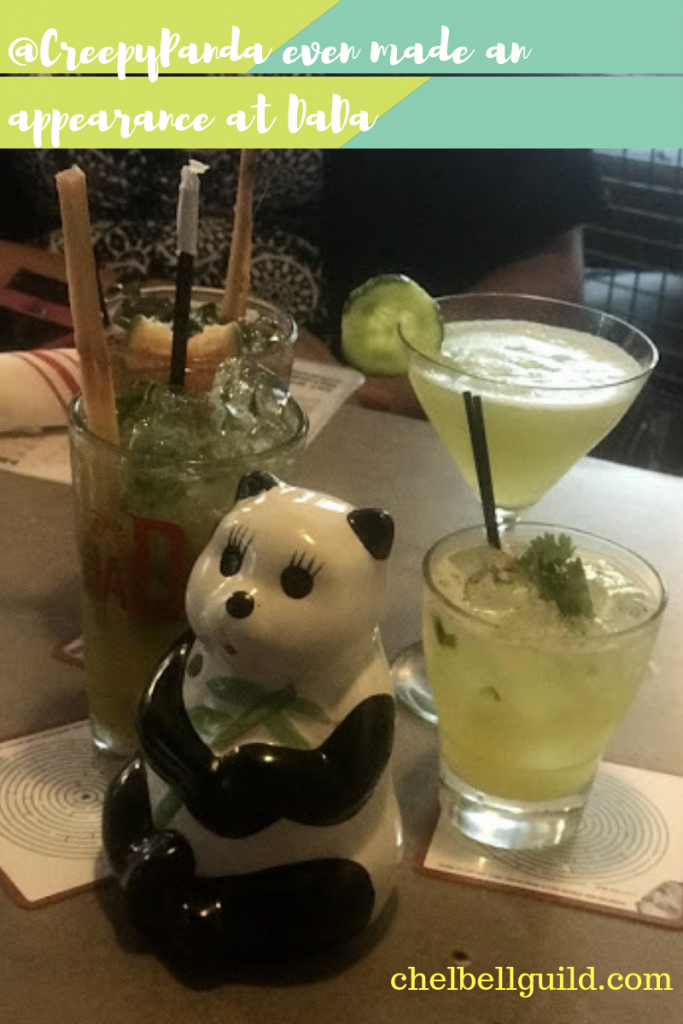 Rocco's Tacos – Open from 11:30 a.m. until 2:00 a.m. most days, you can grab authentic Mexican food in a great atmosphere any time of the day (or night). The décor is fun; the Margaritas are made with a unique sour mix and one of over 425 varieties of tequila; the corn tortillas are also made right there on site; and the late night 90's dance music was just what the doctor ordered!
Farmhouse Kitchen – This eco-friendly, farm-to-table restaurant offers a fresh and really delicious menu. They don't cook with butters, creams, or excess fats. (By the time we dined here, I needed the blandest thing possible and asked if they could make me plain chicken and rice. I'm not sure how, but it was the most flavorful chicken and rice I have ever had!) Farmhouse Kitchen works with charities also and advocates for sustainability. Like most restaurants in downtown Delray, they're open for brunch, lunch, dinner, and have a full bar.
Lemongrass Asian Bistro – The ambiance at Lemongrass is super chic, but don't be intimidated! Order one of their innovative cocktails, and choose from their small plates, sushi, noodles, poke bowls or Asian curry; it's all good!
BONUS
We happened to be in town for the famous Delray Affair, the largest arts and crafts festival in the Southeast U.S. (This explains why every room in our hotel was booked.) People come from all over the world to show their work at this eclectic festival that stretches 12 city blocks.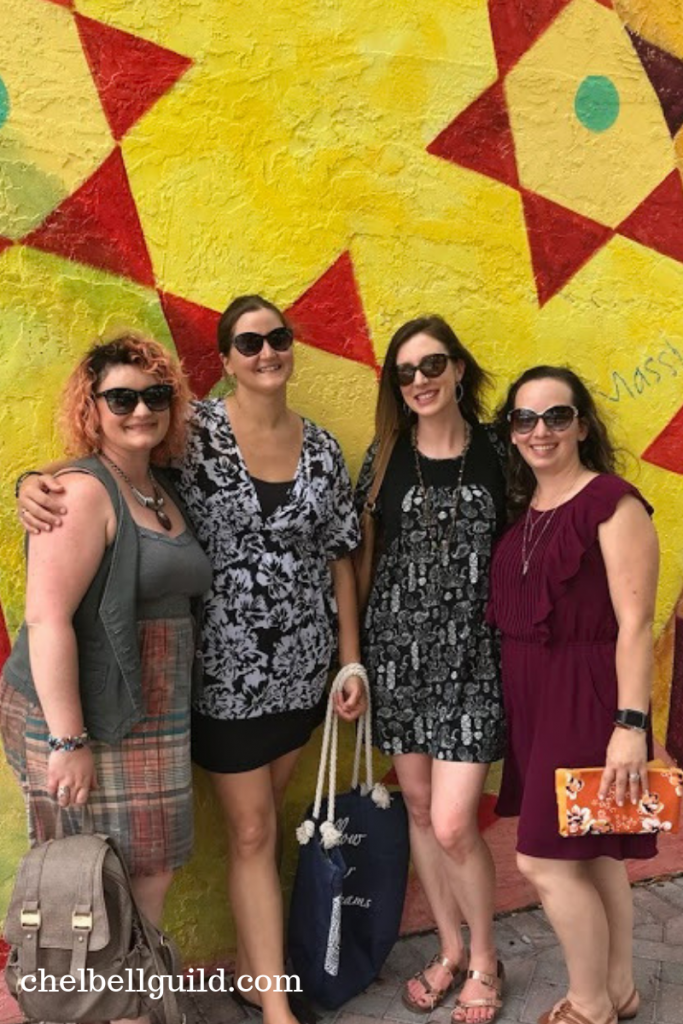 Downtown Delray Beach has no shortage of fabulous restaurants, bars, shops, and hotels to choose from, so this is in no way a conclusive list. And since moving to South Florida, I'd also add Buddha Sky Bar as an awesome spot to dance the night away with your girlfriends. As you can imagine, hilarity ensued during our girls' trip and it was over too soon. We found that the only way to make it happen (instead of relying on someday) was to solidify a weekend and agree on the hotel.  Your friendships are worth prioritizing and taking a break from reality is a part of good self-care.
Where's your favorite weekend getaway?