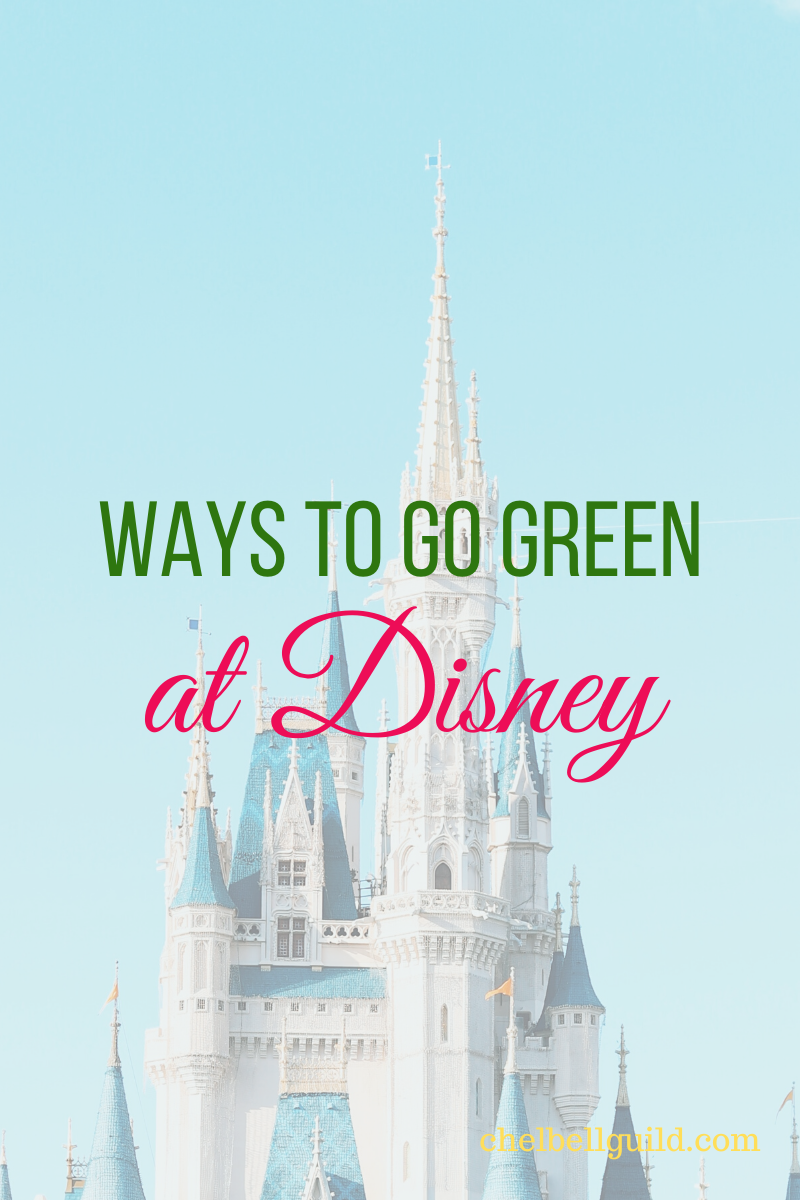 If you're like me, you're torn when it comes to Disney World. You might have concerns over the company's environmental footprint, but still feel inspired by the magic every time you enter the gates. This post is specifically for the conscious consumer, in the hopes that if enough of us vote with our dollars, the company will make incremental changes, like they did when they switched to paper straws. In case you wonder what impact THAT move actually had, it's saved 175 million straws and 13 million stirrers from ending up in our oceans annually! (If you're reading this, you obviously care about doing better and you're the last person I need to have a plastic straw conversation with, so I won't waste time with that debate.) And I want to remind you that the world doesn't need a few people doing zero-waste perfectly; it needs millions of us doing it imperfectly. It is possible for all of us to enjoy Disney while simultaneously being more environmentally-minded. Here's how we start:
1. Recycle old Magic Bands at Disney. Every time you plan a vacation, Disney sends each member of your party a new Magic Band when the one you already have from your last trip will continue to work for up to 24 months from when you first received it. Unfortunately, Disney recently took away the option to decline a Magic Band ahead of your trip, which I'm very salty about. Until they bring this option back, you can bring your collection of old Magic Bands to any Disney customer service desk for recycling. Make sure you deactivate them first (instructions here). Some misinformed guests on online forums will try to convince you that Disney does not recycle Magic Bands, but they are 100% wrong. Don't believe me? Contact Disney yourself.
2. Decline Mousekeeping (and earn money in the process). If you are staying at a Value or Moderate resort, you can opt out of housekeeping services simply by notifying the front desk or customer service upon check-in, and receive a $10 gift card for every night of your stay (except the last night). Guests can always request extra towels or whatever else is needed without use of full housekeeping services. Trash bags full? Tie them up and put them outside your door. Mousekeeping will collect them.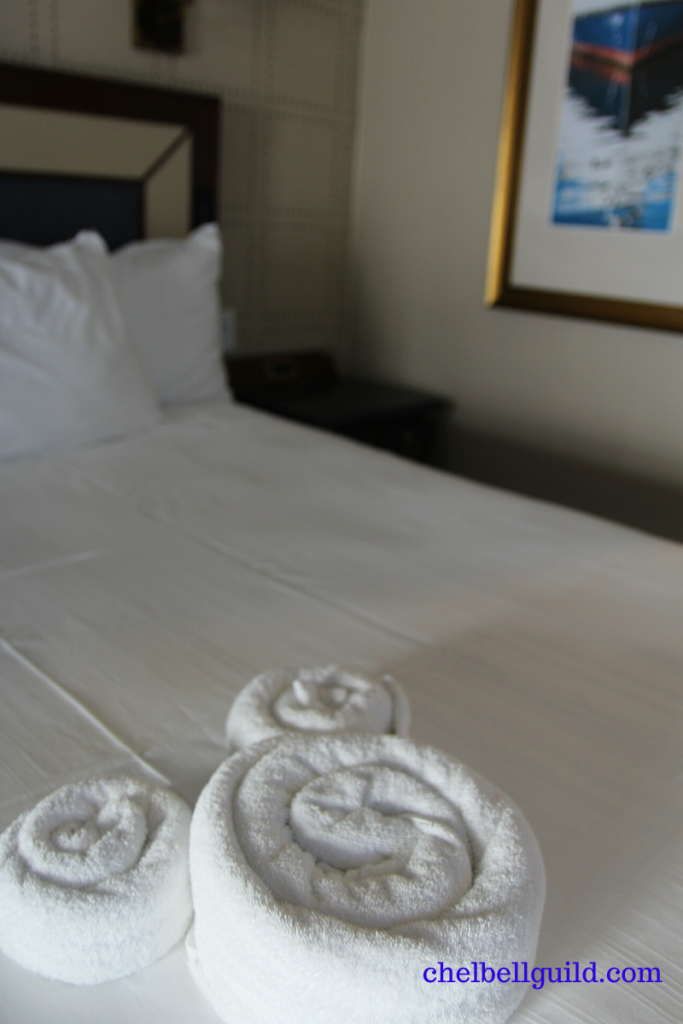 3. Bring your own refillable water bottle and bag(s). There are water fountains and water bottle refilling stations all over the parks. Every deluxe hotel lobby has complimentary water decanter stations (though they might frown upon guests standing there, filling up large water bottles). While the refillable mugs you receive with purchase of the Disney Dining Plan are for resort refills only, there's no rule saying you can't use them for water in the parks. (Note that because they're not leak-proof, they're not as convenient as a refillable bottle.) There is simply no reason to buy single-use plastic water bottles at the parks. And while Disney shopping bags contain 100% post-consumer materials and are made from low-density polyethylene (meaning the bags release 60% less carbon dioxide during production), you should still avoid them if you can. Put your purchases in a backpack or in reusable shopping tote bags brought from home after you've paid.
4. Think twice before buying plastic souvenirs. Since we're on the topic of shopping, start pausing before purchasing! I'm not telling you not to buy anything; window shopping the parks is one of my favorite parts of the adventure! I'm simply asking you how many pairs of plastic-laden Minnie ears will you honestly wear? It's easy to get swept away in the merch madness; every festival and event has its own line of adorable, dated items for sale. But do you seriously need these things? Will you get around to selling them on eBay one day? Do you really expect to hand them down to your kids in the future (and that they will want them)? Will you honestly decorate your house with this stuff year round? One or two useable, wearable, truly enjoyable items are worth splurging on. Some material items really do bring us joy, but Eckart Tolle taught me that I can admire beautiful things without necessarily needing to own them.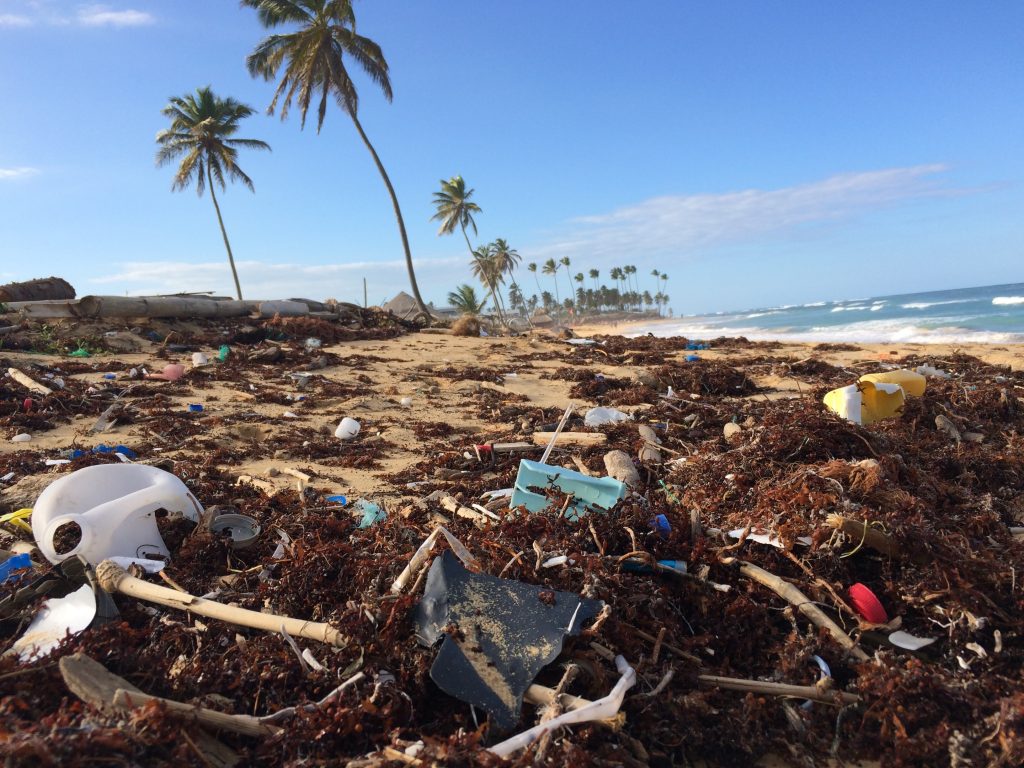 5. Support the Disney Conservation Fund. Wildlife and nature play a huge role in Disney's business, not just in their Animal Kingdom Park or their immersive experiences, but in the stories they tell. (Can you think of a Disney movie that doesn't have an animal or nature in it?) The Disney Conservation Fund, therefore, aims to give back. It's directed more than $75 million to save wildlife and protect the planet since 1995. Learn more here. So how you can help during your visit to Disney World? Ask a cast member whether there are any current promotions taking place in the park to support the fund. For example, when The Lion King hit theaters, Disney donated $2 for every person who rode Kilimanjaro Safaris for a period of time. While dining at Skipper's Canteen this year, I ordered a specific coffee from the menu that supported the fund. Purchases of some labeled merchandise in the gift shops also give back, so just ask while shopping or dining.
6. Visit Epcot. This park was made to get people thinking globally, and to understand our impact on the planet past, present, and future. Visiting this park is not only fun and educational, but it's a vote telling Disney what its customers value. Simply riding Living with the Land gives guests an eye-opening tour of our impact on the planet and how the farming industry can change for the better. When you dine at Sunshine Seasons or the Garden Grill Restaurant, you'll be eating produce and seafood grown on the property.
You can find complete information about Disney's environmental initiatives here.
What would you add to this list of ways to go green at Disney?