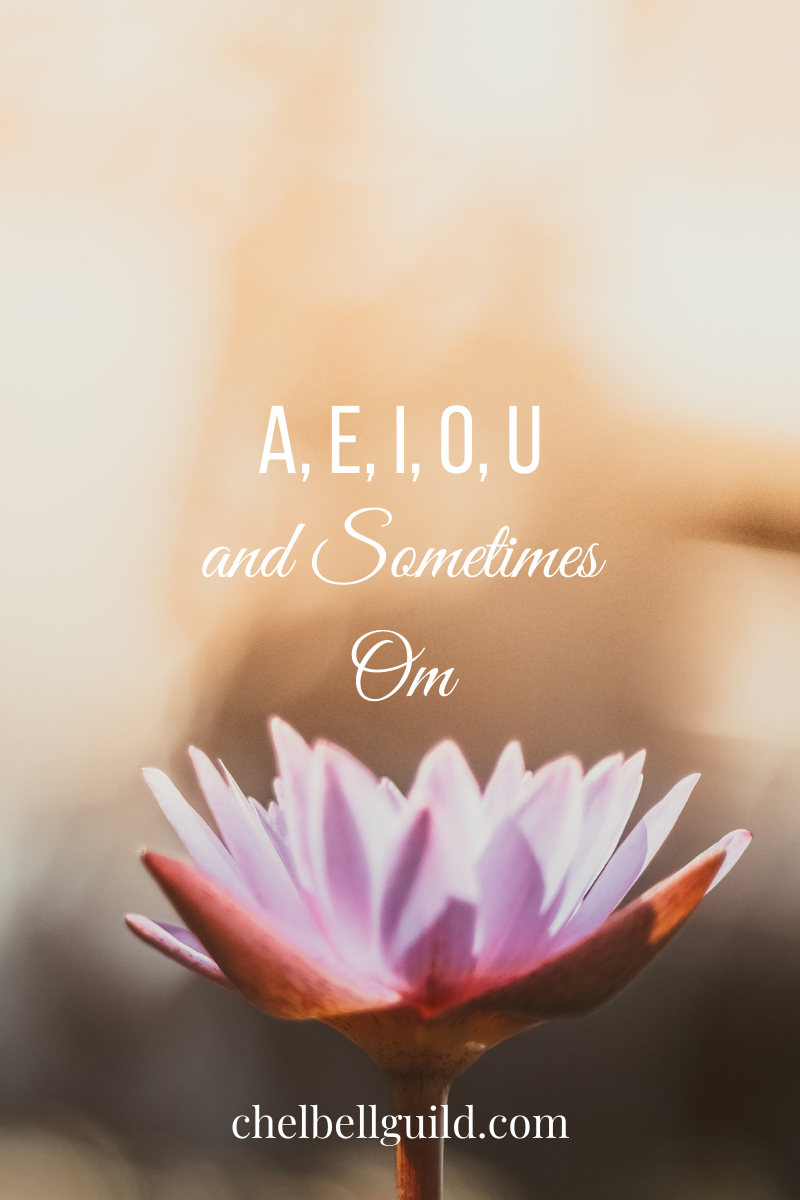 On my quest for stress reduction, I found myself in an Introduction to Yoga class at The Yoga Sanctuary in Punta Gorda. Sure, it's trendy, but it's one of the few fads in which no harm is done by more Americans buying into it. Yoga has been practiced for 5,000 years. It brings physical, mental and spiritual well being, regardless of one's religious affiliation. I'm not sure that spinning, Zumba, jazzercise or various boot camps quite capture the concept of self awareness the same way. Can you see our ancestors in a spinning class?
Despite the huge market for expensive workout clothes, I left my house wearing cotton, stretchy aerobic pants from three and a half years ago (the last time I really worked out) and an oversized t-shirt with a cartoon picture of the Buddha on it that reads, "What did the Buddhist say to the hot dog vendor? [And on the back:] Make me one with everything!" I wore not one stitch of makeup, despite my current breakout. Whereas I would've been mortified at any other time in my life, I'm working on getting to the core of what's important now.
I arrive at the studio and meet Jennifer, the trainer, and my six fellow classmates. The studio is small-ish with completely bare, yellow, walls, cork flooring and two strategically placed plants. The lighting is low, natural light streams in the front of the room and there is a single candle burning. The whole place seems…balanced. We get the tour of the facility, find a spot on the floor and learn how to sit with proper posture. Jennifer shares a bit about herself and instructs us to each introduce ourselves to the class.
We are told we cannot go further without understanding ujjayi breathing. Best summed up by Alan Finger, author of "Yoga Zone Introduction to Yoga", ujjayi is a full, complete breath performed by slightly narrowing the passageway in the back of the throat. It creates an echoey sound, like Darth Vader's breath. This breath will be used while practicing each of the poses.
We then work on the Moving Cat Seal, a pose that feels amazing on the back but looks rather provocative. There on all fours, I can't help but be thankful there are no men in the course and already feel awkward for the woman on the mat behind me. I brush those thoughts away so I can be fully present and remind myself that both genders on all ends of the world are doing this very pose without a second thought.
From here we transition into the Child's Pose. This one makes me feel like I have a "do not disturb" sign on my back. As I kneel there with my forehead to the floor, I feel like I have successfully shut out the world…then the blood starts rushing into my sinus cavity and it's time to change poses anyway.
We finish the session with the Savasana, which involves simply laying on one's back with feet and arms slightly spread. I feel like a kindergartener at nap time or a carefree spirit lying in a field of wild flowers. Jennifer talks us through the meditation and I could fall asleep. She walks around and puts pillows filled with lavender over our eyes, but before I know it, we're done for the day. We sit up and chant Om, the background sound of the universe. I find it slightly supernatural that in chanting with these strangers of varying backgrounds, we all managed to chant in sync. There's always the one person who sings off key or doesn't follow directions in any given group, but not this time. We say goodbye with Namaste, as Jennifer tells us, acknowledging the spirit of the other person.
I leave feeling relaxed and wish I could stay there longer. Despite my busy morning, I feel as if I've been lounging all day. I look forward to the rest of the sessions, though they're slow-moving, I already know I'll want to continue on to beginner yoga and so forth. These, of course, might be my famous last words.
For the record, I'm not a flexible person. I can't touch my toes and find myself out of breath after walking up a flight of stairs (but I take them anyway). My yoga experience was not at all intimidating, so if you're at all curious, try it.
I propose a nationwide synchronized Savasana. Just stop and drop at, say, 2:00 p.m. EST daily. Until my next experience, Namaste.